This toolkit is for housing providers, building managers and service providers that want to make improvements to the recycling and rubbish services at their flats, by implementing the Flats Recycling Package.
A full set of down-loadable assets is available including bin stickers, signage, posters and information leaflets, along with guidance for their correct use. Some of the artwork is available in InDesign format, enabling professional designers to localise the assets with boroughs logos.
Please ensure you have read the guidance document ('User guide for the flats recycling package toolkit) before downloading any of the assets.
Project planning and implementation templates
Communications assets
Recycling bin aperture stickers
Smaller recycling bin stickers
Large items poster (internal)
Recycling posters (internal)
Instructional leaflet for residents
About the Making recycling work for people in flats project
This two-year research project was delivered by ReLondon in partnership with housing association Peabody and six inner London boroughs.
The aim was to better understand the barriers to recycling for people who live in purpose-built flats and identify practical measures that could be taken by housing providers, building managers and service providers to remove those barriers. The desired outcome was to improve the quantity and quality of recycling collected from purpose-built flats across the capital.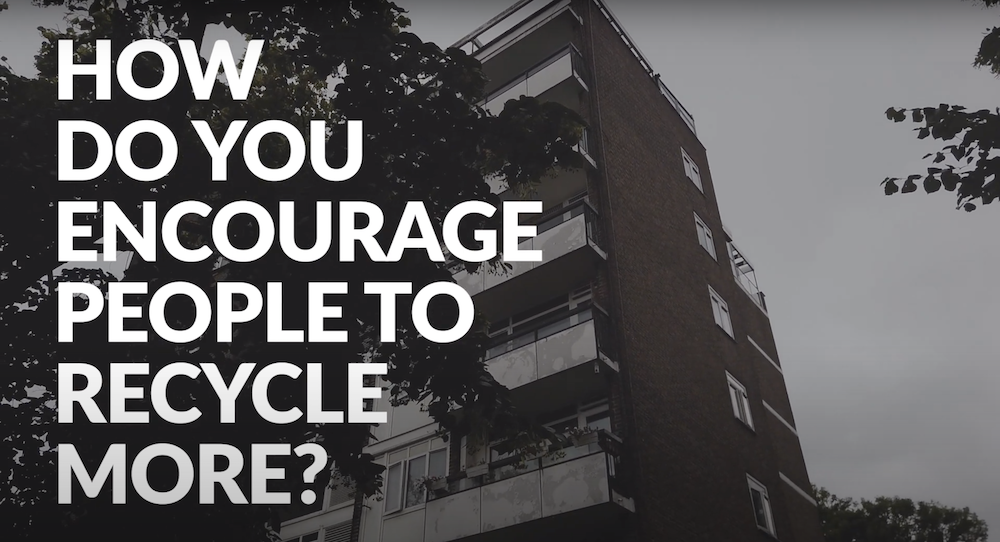 Want to find more resources relating to this research project?