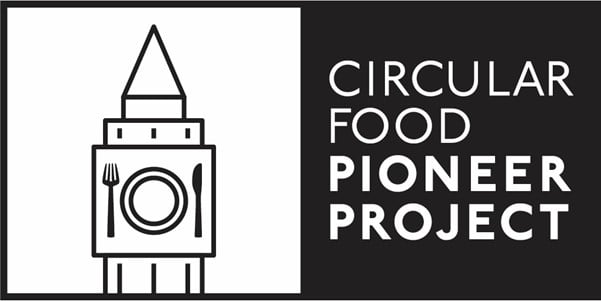 London's Food Flagship Initiative – led by partners ReLondon, the Greater London Authority and the Ellen MacArthur Foundation – aims to make a circular economy for food a reality in London. It is supporting innovative circular food projects that drive food system transformation and deliver reductions in CO2 emissions, and has also launched a Circular Food Pioneer Project status to formally recognise good practice circular food activities in the city.
Circular Food Pioneer Projects are promoted through Food Flagship Initiative partners' networks, can use a special certification stamp, and receive strategic support and targeted introductions to potential partners where needed.
Toast Ale: scaling the use of surplus bread in the brewing industry
Toast Ale, the waste-busting beer company, is scaling the use of surplus bread in the brewing industry by creating a pre-prepared brewers' ingredient (called a crumb) that other brewers can buy ready to use. This will allow it to support more breweries to transition to a circular model of brewing, scale the use of surplus bread in the brewing industry, and reduce food waste.
The Felix Project: turning surplus food into meals in a professional kitchen
The Felix Project is London's largest redistribution charity, rescuing surplus food and redistributing it to frontline charities, schools and holiday programmes across the capital. In a brand new venture, The Felix Project is opening its own professional kitchen in Tower Hamlets to provide ready cooked meals for vulnerable Londoners who do not have the means to cook meals from scratch. Run by experienced chefs and volunteers, the kitchen will prepare 1.5 million meals in the first year, with plans to reach 100 million meals a year by the end of 2024, preventing hundreds of tonnes of food waste.
ReLondon, Kitche and OLIO: minimising household food waste
Kitche and OLIO are free mobile apps to help citizens reduce food waste. A new ReLondon funded project will measure the impact of targeted local promotion of these apps to show whether they can reduce waste at a local level in London, which would in turn reduce emissions and save councils money.