In this episode Ali and Jean speak to Ella Shone, founder of zero waste, plastic-free grocery shopping and refill service Topup Truck. Ali and Ella discuss how the idea for Topup Truck came about, the challenges starting a pandemic business and how businesses like Topup Truck can revolutionise the way consumers shop.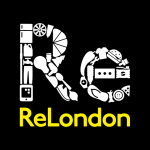 Thanks for listening. Please leave a 5* rating and a review if you enjoyed the episode!
Credits
Hosted by: Ali Moore – Head of communications @ ReLondon / Jean Billant – Senior business advisor and food lead @ ReLondon
Produced by: Cecilia Law, Corporate communications lead @ ReLondon
Podcast producer and episode editing by: Arielle Vetro
Want to find more podcasts?