Islington Council saw the opportunity to bring together their economic, environmental and inclusivity goals into a single programme that would leverage the circular economy to deliver a greener, fairer economy for the borough. They appointed ReLondon to deliver a circular economy grants scheme for its small and micro businesses, designed from the start with this goal in mind.
Following a structured engagement and selection process, a diverse portfolio of 23 Islington-based businesses were chosen to receive grants of up to £10,000 to implement or scale circular economy activities. Over a 6-month period, businesses were also supported with 235 hours of expert advice and 5 networking and learning events.
This programme has helped demonstrate that businesses implementing circular business models can deliver multiple benefits to a local area – in this case, helping create or safeguard 25 jobs, tackle 7,724kg of waste and 9,140 pieces of single use packaging and reach 16,000 customers locally with sustainable choices. 85% of grantees agreed that circular economy activities made possible by the grant had benefitted their business commercially; and all grantees agreed that the environmental impact of their business improved by their circular economy activities.
What was the opportunity?
Transitioning towards a circular economy has the power to deliver climate action alongside economic resilience and job growth. By revolutionising our relationship with stuff, we can reduce the 45% of global emissions that come from all the food, materials and products that we make, use and consume every day, and a shift to a circular economy could create an additional 284,000 jobs in London by 2030.
Formally declaring an environmental and climate emergency in 2019, Islington Council was committed to building a greener, fairer economy for citizens and businesses in the borough. The council is one of the pioneering local authorities that recognises the potential of the circular economy to achieve net zero emissions by 2030. In January 2022, they published an ambitious circular economy action plan, outlining the need to tackle not just those emissions directly attributed to the council's activities, but also those embedded in the food and products consumed by businesses and residents within the borough.
In developing this strategy, the council knew they could not create the necessary change alone and recognised the power of involving a wider audience for greater outcomes. The 20,655 small and micro businesses in the borough will play a critical role in delivering a just transition, providing routes out of poverty and into employment while tackling extractive resource use, avoidable waste streams and associated carbon emissions.  
It was in this context that the council engaged ReLondon in 2022 to design a circular economy grants programme for their micro and small businesses – a programme that would contribute to the council's delivery of its ambitious circular economy action plan; support for small businesses post-Covid; borough waste reduction targets, and their commitment to an inclusive economy. 
The programme received applications from 71 micro and small businesses from across the borough; three times the number of grants available thanks to dedicated business engagement efforts designed to maximise accessibility.
After a lengthy scoring and selection process, 23 businesses were awarded grants of £5,000 or £10,000 to implement new, or scale existing, circular economy activities. Successful grantees were selected for their diversity in terms of ownership, location, and business type, and proposals were assessed for their potential to deliver positive impact locally.
Importantly, the diverse and geographically distributed portfolio of grantees and projects represented the entire borough. Grantee businesses were based across 13 out of 16 Islington wards, and 19 of the 23 businesses selected for a grant met at least one of the priority criteria for selection: female-led, led by individuals from Black, Asian and minority ethnic groups, and/or based in a priority ward. The grantees also represented a range of literacy levels when it came to the circular economy, with 50% exploring the circular economy for the first time.
[The grant] has helped us to kick start a programme we were working on and hoping to start.

Muhammad Aziz, Cartridge World
What were the outcomes?
This programme has confirmed that a relatively small investment by a local authority to unlock businesses' ability to introduce circular economy activities can create a ripple of positive impacts across multiple corporate strategies at once – in this case, business resilience; waste and greenhouse gas emission reduction; community engagement, and skills development.

1. Grantee businesses are more resilient
Thanks to the programme, grantees have reported improved business resilience and growth, despite the challenges presented by the dual cost-of-living/doing business crises. 85% of grantees agreed that circular economy activities made possible by these grants benefitted their business commercially. By the end of the first 6 months, 11 new products or services had been launched, and 25 jobs created or safeguarded across the portfolio. Benefits are expected to continue in the long term, with 95% of participating businesses agreeing that the business will see further commercial benefits in the future from circular economy activities.
Case study: Fone Us London
Fone Us London is a phone repair shop in Archway. The grant allowed the owner, Ish, to purchase additional repair equipment and spare parts that would allow him to offer same-day repairs. He believed that offering a faster turnaround service would increase customers' likelihood of opting for repair instead of simply buying a new device.
Despite feeling the pressure of the cost-of-living crisis, Ish reported a 22% increase in customers and a 26% increase in the number of repairs undertaken over the 6-month grant programme. Looking forward, growing pressures on Londoners' purchasing power may further increase the attractiveness of this offer.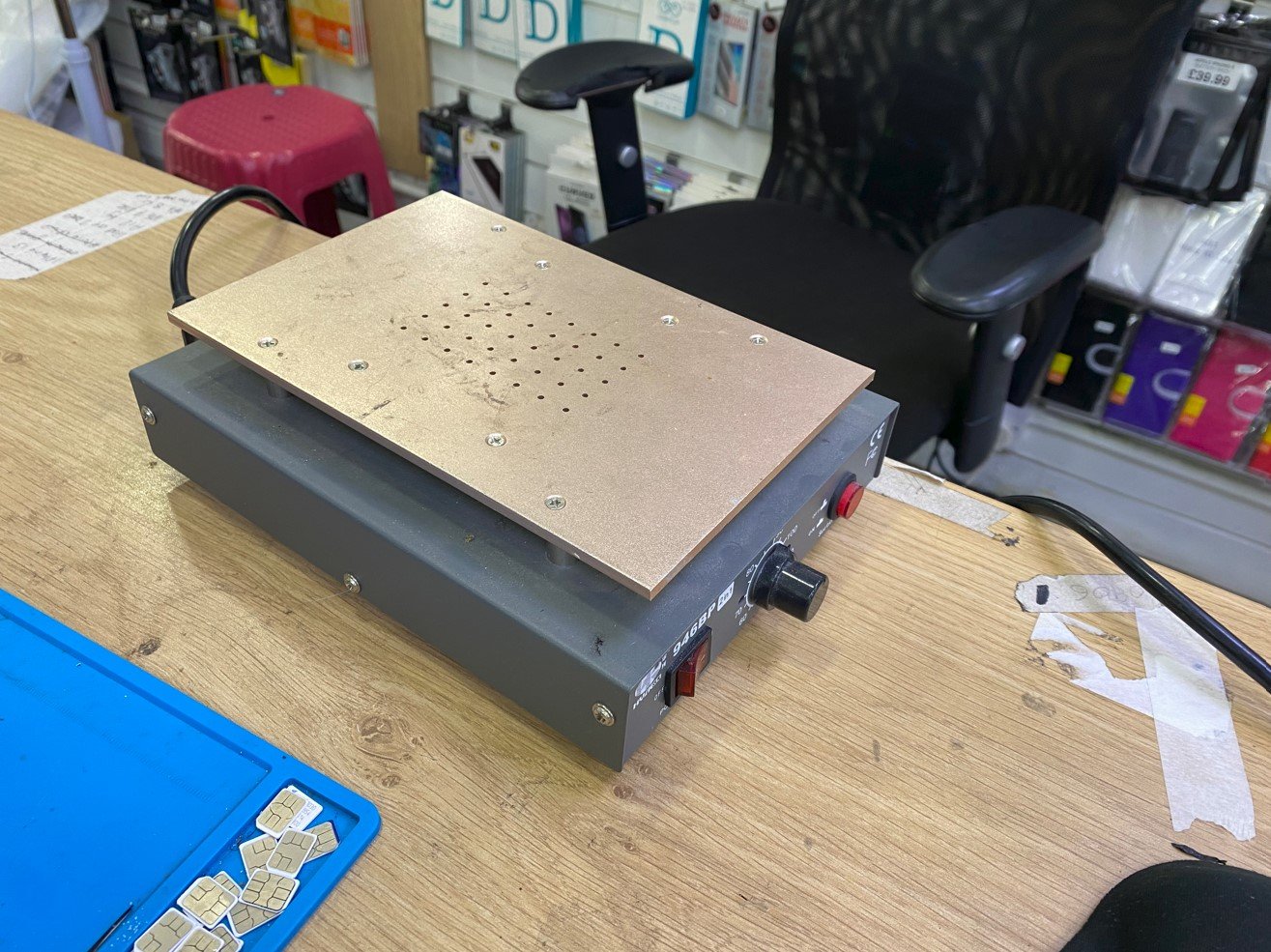 2. Grantees and their customers have reduced their waste
Participating businesses have successfully reduced waste, increased recycling rates, and tackled associated consumption-based emissions. All grantees agreed their environmental impact had improved over the 6 months, 17 grantees were able to provide data that demonstrated a reduction in waste, increase in recycling, and/or reduction in consumption-based emissions (kg CO2e) because of funded activities.
Over the 6 months, nearly 8,000 kg of waste was diverted from traditional waste streams, including single-use plastic, e-waste, and other miscellaneous materials and items. Businesses avoided using over 9,000 pieces of single-use packaging, for example by replacing them with reusable options. Grantees expect to continue reducing negative environmental impacts by embedding circular activities across their business.
Case study: Girasole Taste of Italy
Girasole Taste of Italy is a small café based in Finsbury Park. They used their grant to purchase a milk dispenser that allowed them to replace the 175 milk bottles they disposed of each month with just 9 specially designed bags. They also introduced other initiatives such as stocking refillable food and cleaning products for customers, removing single use plastic containers and straws, and even using empty oat milk cartons as coffee cup holders.
The business was able to take advantage of another Islington initiative, using the Fifty Shades Greener system to track how these circular initiatives changed their waste production and costs. With this, they discovered they were able to reduce the number of rubbish bags produced each month from 30 to 8, reducing their disposal costs by 73%.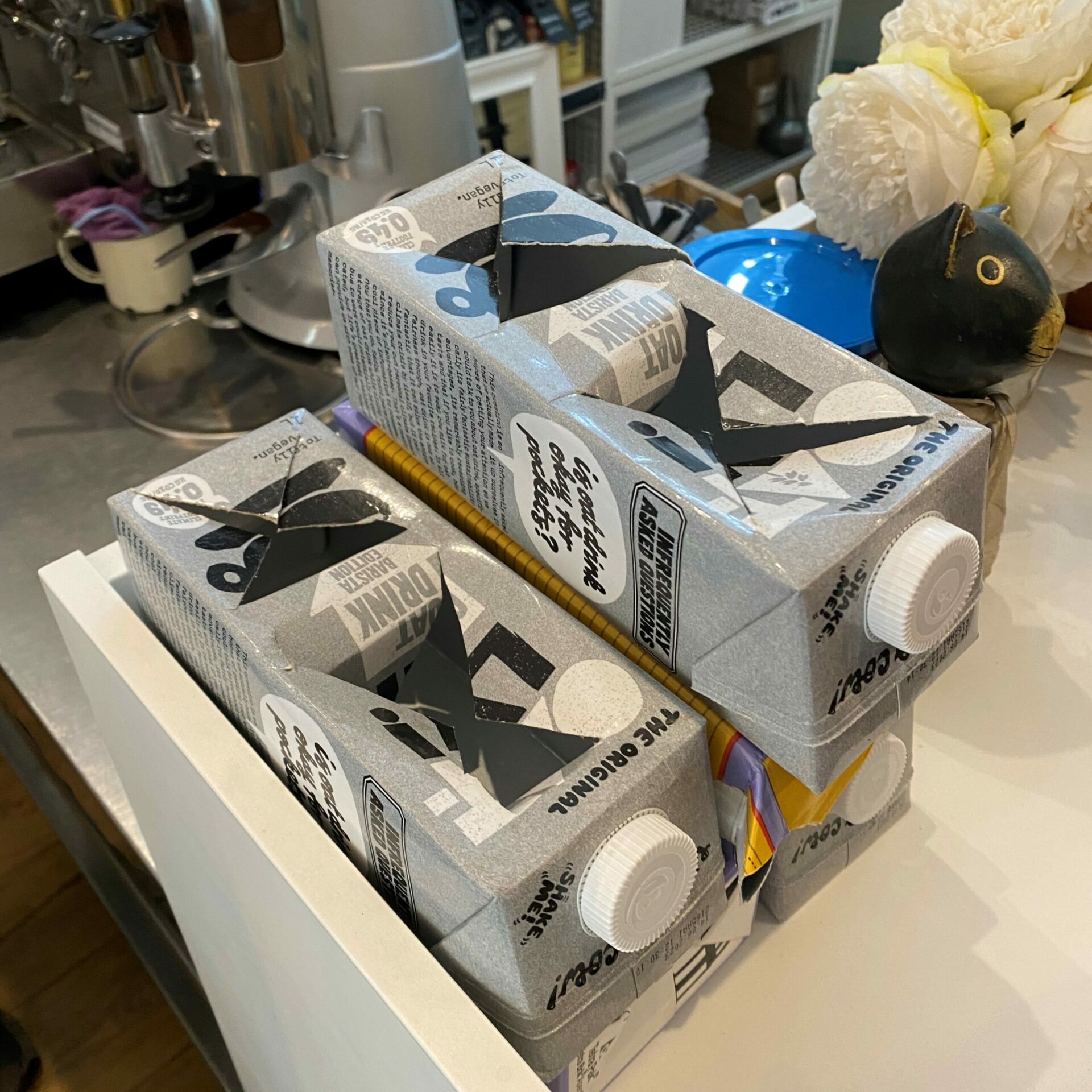 3. Citizens and businesses have increased circular economy skills and awareness
Throughout the programme, grantees actively engaged with their customers, employees, or both, about their circular activities and the circular economy in general – which, thanks to the diversity of the group, represents a range of audiences across different areas of the borough. 90% of grantees directly engaged with employees and customers about the circular economy; 40% of the workforce employed by the businesses were directly involved in the delivery of their circular economy activities and interacted with an estimated 16,000 customers (both other businesses and citizens). Through interactions ranging from formal staff training and events to more informal conversations with customers, the grantees have helped increase green skills and awareness of circular economy principles within the borough.
Case study: The Toy Project
The Toy Project is an Archway-based charity that takes donations of pre-loved toys, offering them to children who need them or to sell in their shop to fund free play-based activities.
With help from the grant, they embarked on an outreach campaign to educate local families about the circular economy and how to shop sustainably, appearing at large scale events such as PRIDE, Fair in the Square at Highgate and the Sustainability Show at Islington Business Design Centre.
Thanks to their eye-catching activities over the 2022 summer holidays, The Toy Project received 300 donations of approximately 6000 individual toys. The number of sales made in the shop increased by 15% and income increased by 11%.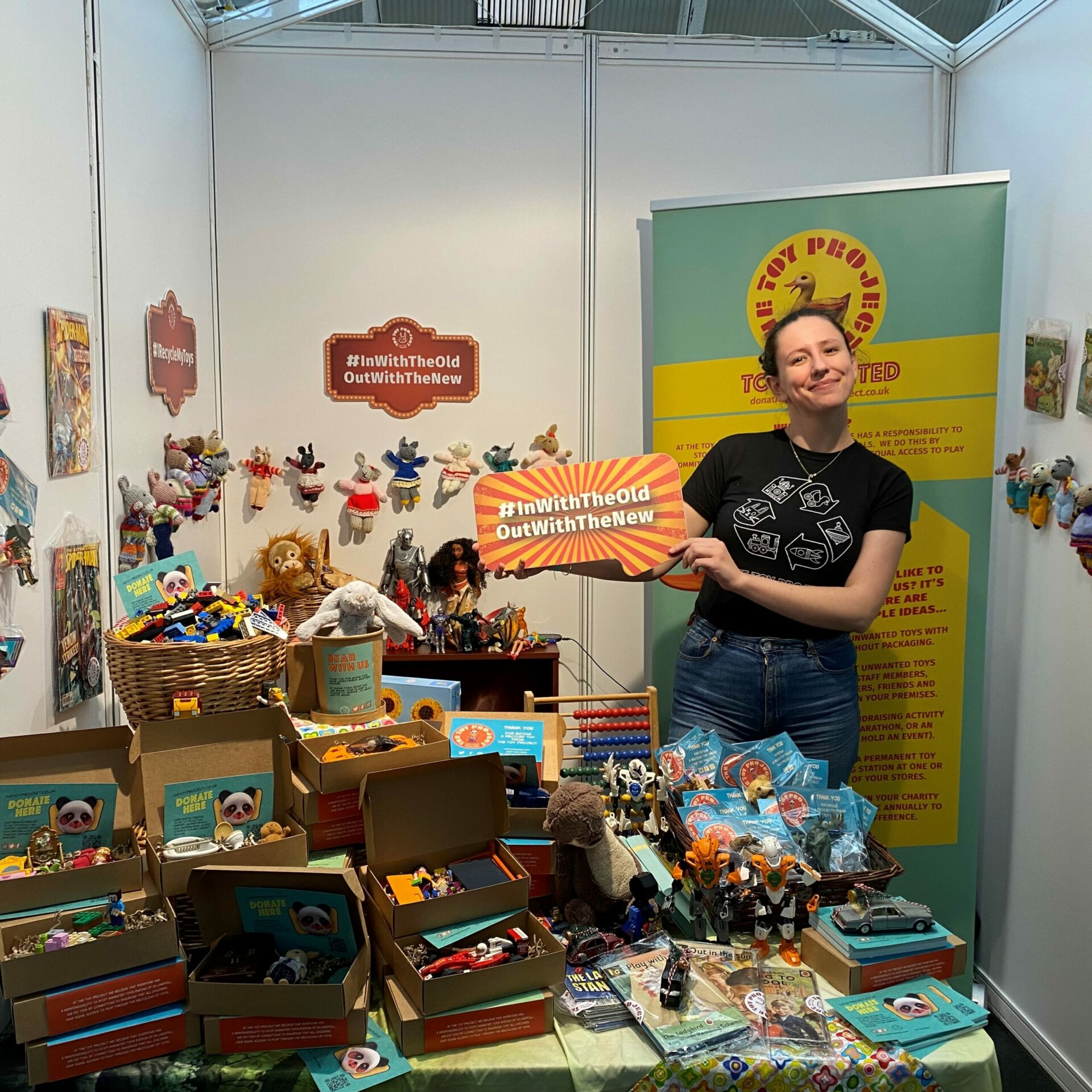 What was learned?
Through this programme, we've demonstrated that supporting businesses to implement circular economy business models can deliver multiple benefits to a local area. As a collective, the 23 grantees have increased their business resilience and helped reduce consumption-based emissions and waste, and in some cases have even helped residents cope with the cost of living and created local employment opportunities in the green economy. Having a diverse portfolio of businesses in terms of location, audience and scope helps ensure these benefits are distributed across the community.
We found that offering wrap-around engagement and advisory support increases the impact of grants, helping to strengthen relationships with grantees while sustaining enthusiasm and motivation. The wrap-around support delivered throughout the programme has helped boost businesses' likelihood of delivering positive results, as well as improving the quality of data collected.
In addition, technical advice is necessary to ensure the success of circular economy activities. Through the business transformation programme, grantees had access to business advisors with the expertise to challenge assumptions and help businesses clarify exactly what they hoped to achieve, provide mentorship in navigating implementation challenges, and support businesses to measure the impact of a project throughout. This is particularly necessary where individuals are implementing activities that are entirely new to the business, as was the case for half of grantees in this portfolio.
We really appreciated the thoroughness [of the staff] in providing feedback on our customer survey so we could gather as much information as possible from our companies. Additionally, the support team were really great at helping connect us with potential workplace customers in the community!

Caroline Williams, Founder, Junee
What's next?
Islington Council now has a strong foundation of relationships and case studies on which to build further circular economy initiatives. Looking to the future, this programme has seeded a groundswell of circular economy activities across the borough, with diverse engagement from both businesses and residents across 13 of the borough's 16 wards.
At ReLondon, we believe that grant schemes such as this one can be an effective lever for councils to foster deeper connections with a broader range of local business, while delivering on multiple strategic objectives. If you would like to explore working with ReLondon to explore and unlock finance opportunities towards circular businesses, please get in touch with the business transformation team at business@relondon.gov.uk