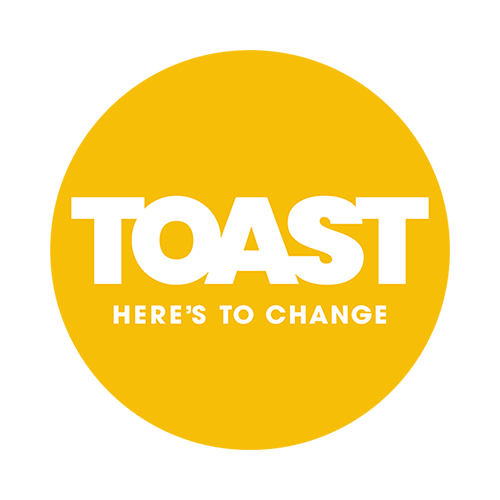 Support given:
Redesign
Validate
Amplify
Toast makes planet-saving craft beer using surplus fresh bread. When Toast met ReLondon's Business Transformation team in 2017, they were keen to understand what their environmental impacts were throughout their supply chain and calculate the equivalent carbon emissions savings from replacing barley with surplus bread.
"There were a lot of sustainability initiatives I really wanted to work on, but just didn't have the time and capacity to do so. We wanted to look at the overall environmental impact of Toast and not just be focussed on the core process of brewing and using bread, so when ReLondon's Business Transformation team approached us, I jumped at the chance."
Louisa Ziane Brand & Sustainability Director
About Toast
The founder of Toast, Tristram Stuart, was inspired at the Brussels Beer Project, where a beer had been created using surplus bread from a local bakery, and it was delicious. Tristram already knew that bread was wasted at a colossal scale. For example, Toast's surplus bread comes from large sandwich producers who supply to the hospitality industry. When the sandwiches are made, the first stage is to remove the heel end of the loaf. These fresh crusts are segregated at the beginning of the production line and the sandwich producers donate and deliver them to be used in the Toast brewing process. "Tristram visited a sandwich factory in 2013 where skip loads of fresh bread were being disposed of on a daily basis – in one day, from one factory, there were approximately 13,000 slices of bread." In response, he created Toast as an engaging and fun way to do something positive to tackle the global food waste problem. He approached a micro-brewery in Hackney and in September 2015, Toast brewed their first beer. As the business grew, Toast needed to scale up and moved production to North Yorkshire, where the beer is currently brewed at Wold Top Brewery.
Toast has a strong, collaborative, community focus certifying them as a B CorpTM and social enterprise. "We've open sourced our recipe so that home brewers can use it to avoid food waste in the home. We also help and support brewers to develop bread beers, and we love hearing about different beers we have inspired." – Louisa.
Toast's impact also goes beyond the production of beer from surplus bread. They donate all of their profits to charities that help fight food waste and tackle wider problems in the food system. They've also created 'Equity for Good', an investment model which requires their investors to reinvest any profits into other social enterprises or businesses with an environmental mission.
When Toast met ReLondon's Business Transformation team
Working with ReLondon's Business Transformation team led to Toast:
Identifying where there were major environmental impacts in their production process through a thorough environmental hotspot analysis across their supply chain
Acquiring a unique a carbon calculator to assess the environmental impact of replacing barley with surplus bread, which enabled Toast to better understand their carbon footprint and communicate the positive impacts to their customers
Gaining insights on the carbon footprint of different packaging methods, particularly glass bottles and aluminium cans. Contributing to their decision to add a new can range to their products
Connecting with relevant investors, potential partners, industry influencers and stakeholders and showcasing their products at the Business Transformation team's events and beyond, including at the 2018 World Labs Elevating Ideas event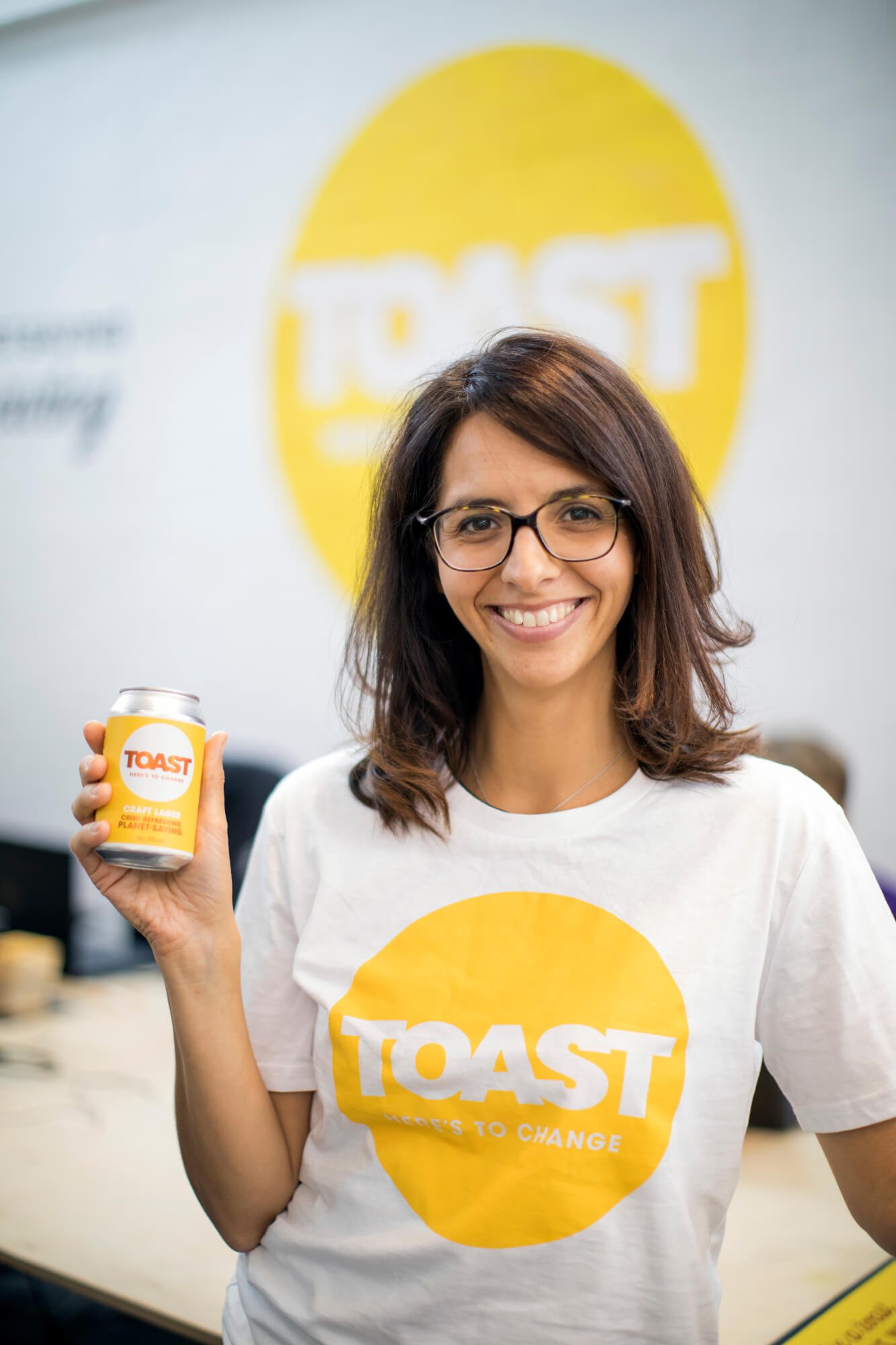 The Reward
Toast were able to use the knowledge they gained from the hot spot analysis, carbon calculator and packaging report to make informed decisions about their products and business processes. Louisa, "we wanted to improve the outer casing for our bottles: a cardboard tray shrink-wrapped in plastic." Toast had been planning to move away from plastic as soon as possible. However, when they measured the comparative carbon emissions, they discovered that because cardboard boxes would need to be much thicker to prevent breakages (because glass is fragile), the carbon footprint would be three times higher.
Using that knowledge, combined with analytics of glass v aluminium packaging, Toast added cans packed in lightweight cardboard outer-cases to their range and kept the current outer packaging for glass. Louisa, "there has been a public, knee jerk reaction to ban all plastic. Actually, sometimes plastic is a better material if it is fully reusable or recyclable. The problem is single use packaging materials that are not recycled. We found that information really useful." Toast ran a crowdfunding campaign for the new can range, raising £39,000, and promptly got brewing and packaging the new range of cans to send out to supporters.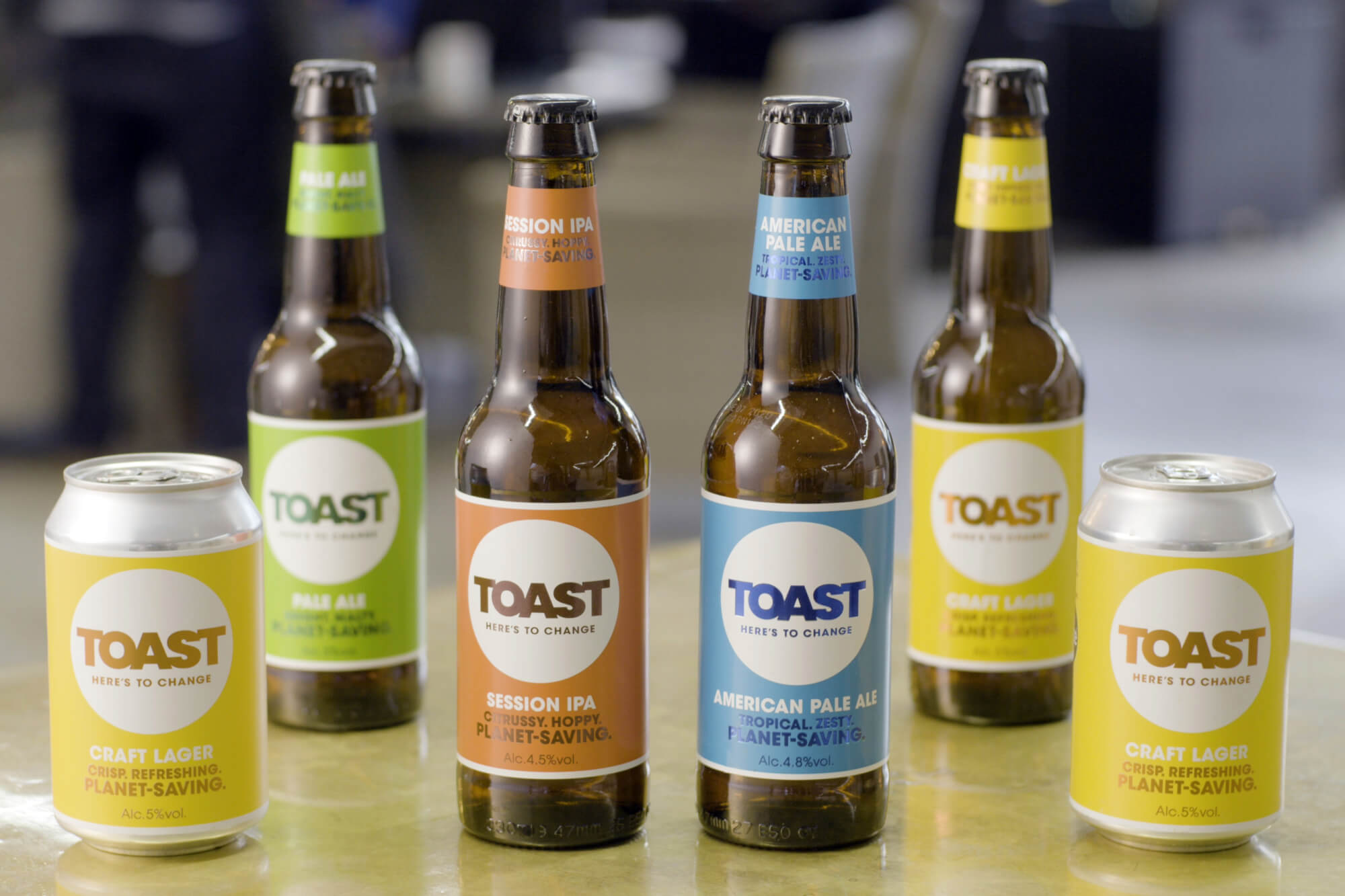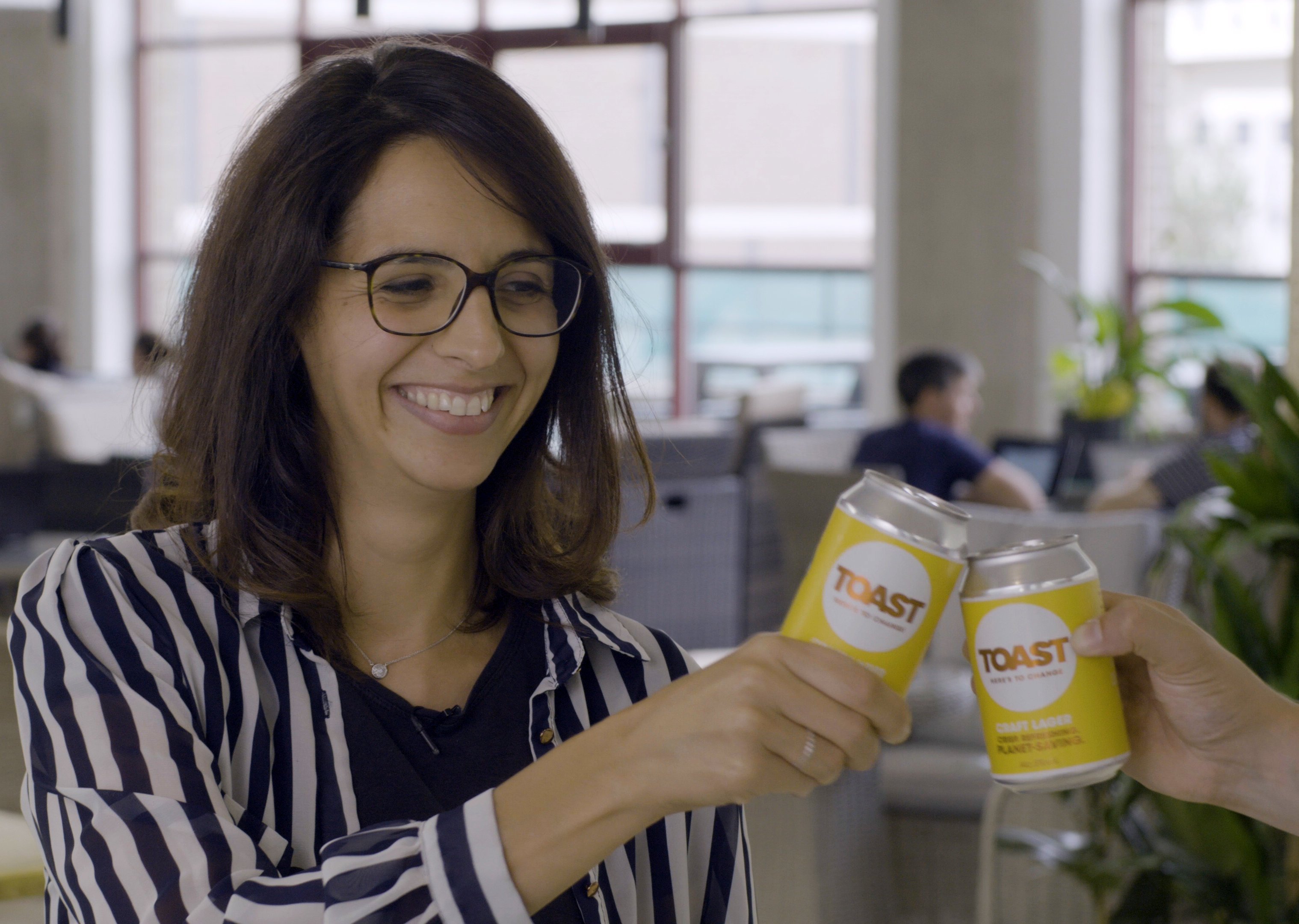 What's next?
The lowest impact way of supplying and consuming beer is to drink it on draught, so Toast is working on expanding its network of pubs, bars and events. One example is the Waitrose & Partners Unpacked trial in their Oxford store with Unpackaged. Toast's beers are exclusively supplied to Waitrose in reused steel kegs and served to customers in reusable glass growlers.  The original plan was to run an 11 week, but the response has been amazing, "it's been incredibly successful. We've far exceeded our sales forecasts for kegs – within a few days of the launch more and bigger orders were coming in. We thought that adoption would be fairly low, but people have loved it." – Louisa. As a result, Waitrose & Partners have extended the Oxford trial, added a second store and will be adding further stores in the next few weeks. Toast are looking forward to being part of these new Unpacked shopping experiences and finding better ways to support the concept. Watch this space.
Find out more about Toast at www.toastale.com