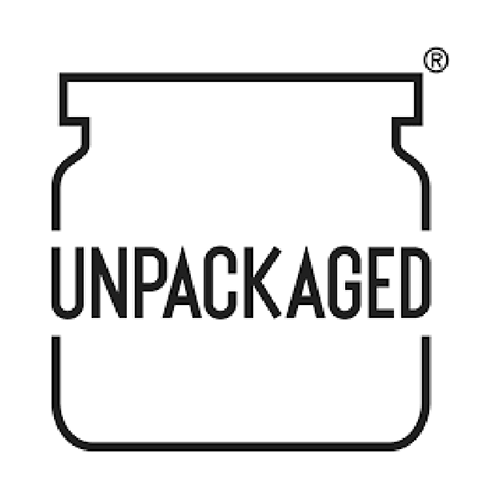 Circular Booster
Supported since 2017
Support given:
Unpackaged aims to create a world without unnecessary packaging and preserve resources for future generations. After a stint as a zero-waste retailer, they were keen to develop the consultancy arm of the business and use their knowledge and previous experiences to help other businesses go packaging free.
"ReLondon's Business Transformation team have provided invaluable business planning support for Unpackaged. Their advice is based on a sound understanding of the Circular Economy, as well as a clear focus on helping us build a profitable business. A win, win combination and we're very grateful for all their support."
Catherine Conway Founder of Unpackaged
About Unpackaged
Catherine came up with the idea for Unpackaged in 2006 when she was living above a café with a mouse problem. She remembers transferring all her dry goods from plastic packaging into glass jars and thinking, "why isn't there a shop where I can refill everything?" She initially decided to trial the concept as a market stall and after a while opened a little shop in Islington stocking around 700 products, of which 80% were refillable. "In those days it was really hard to find refillable products, so my strategy was to go straight to the producer and bypass the retail packaging stage of production." – Catherine. This worked well for the Islington store, but she knew it wasn't a scalable solution, and moved to a bigger location in Hackney. Unfortunately, Catherine struggled to make it work. It was the London Olympics and rental prices in Hackney were sky high. After a year they folded, she sold the site and put all her equipment in storage to take 6 months off and rethink Unpackaged.
After the Hackney store Catherine realised, she still hadn't solved the problem of plastic packaging and was perplexed that nobody else was worried about packaging in the same way, "I didn't want to start a new shop and was wondering how I could leverage other people's businesses." She approached Planet Organic and together they set up a partnership, and in 2015 Unpackaged began its first supermarket trial in their Muswell hill store. This was the beginning of the transformation of Unpackaged into a refillable packaging consultancy. Catherine was keen to develop the consultancy arm of her business using her knowledge and previous experiences to help both large retailers to add an Unpackaged offer and other small independent zero waste shops set themselves up.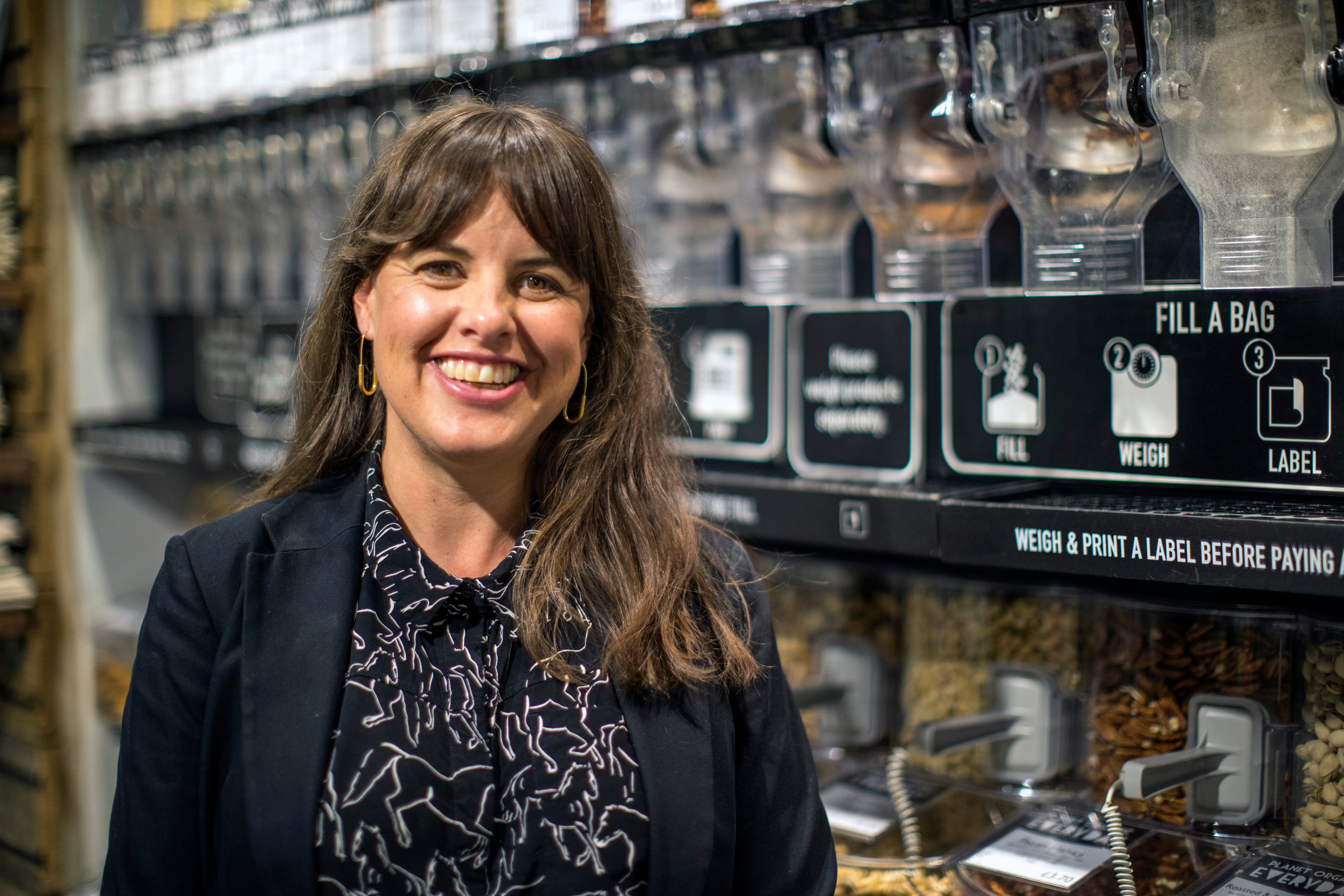 When Unpackaged met ReLondon's Business Transformation team
Working with ReLondon's Business Transformation team led Unpackaged to:
Clarifying their early stage business plan, market offering and pricing for their new service
Refining their tool, marketing and pitch
Gain insight on their competitors and the feasibility of delivering consultancy support to small independent retailers
Connecting with fellow entrepreneurs, government, industry professionals and potential clients and showcasing their products at ReLondon events and beyond, including at ReLondon's #CEWeekLDN event and the 'International Food Event (IFE) 2019', a trade expo for food and drinks businesses in the UK and internationally
"The meetings where Emma and Natalia were asking us difficult questions and drilling down into what we were trying to do was really useful. Sometimes we had the answers sometimes we didn't, but it told us what we needed to go out and work on. This really helped us refine our ideas."
Catherine
The reward
Unpackaged's consultancy service has helped independent food retailers offer packaging-free groceries all around the world, including through branded 'UnpackagedAt' units in 8 farm and health food shops. To spread the concept and help other businesses, Catherine also runs workshops designed to help individuals contemplating setting up zero-waste stores or elements in their existing stores. She initially started with one-to-one workshops, but they were so popular that after running 30 of these she expanded them into group workshops. So far, Unpackaged have run 7 group workshops this year with all of them selling out to over 80 participants.
Unpackaged's successful partnership with Planet Organic and the success of the 'UnpackagedAt' branded units also led a Waitrose & Partners project called Unpacked, which Catherine consulted on as part of the project team, to help design and deliver all aspects of the trial. It was a huge success, "I haven't stopped since Waitrose Unpacked launched, I've done 12 new business proposals and we are in the early stages of delivering multiple new projects for a range of large supermarkets, multinational brands and manufacturers who want to turn their products into a refillables for sale through big retailers." – Catherine. The Unpacked trial in Waitrose & Partners has also been extended and will be rolling out to 4 more stores by the end of the year.
What's next?
Catherine plans to diversify and grow her business with a dedicated consultancy arm, a think tank, and by scaling up the branded 'UnpackagedAt' systems for other retails. The think tank will focus on early stage research and development to find solutions to difficult packaging challenges, "the early stage R&D actually benefits the whole industry, but it isn't necessarily commercially viable immediately." Catherine hopes that by doing these big projects she can help find some really innovative solutions to packaging, "we are currently working on ideas for a reusable packaging system for festivals, events and big grocery retailers, and these are 5 to 10 year projects."
Find out more about Unpackaged at www.beunpackaged.com