Closed | Full time, London
Impact Manager
Posted: 27/04/21 | Deadline: 27/05/21
From Pangaia: 
About the job
Impact Manager (Care & Superfoods)
London, UK or NY, USA
 Who we are
Welcome to PANGAIA, a materials science company on a mission to save our environment. We are a global collective of one heart and many hands — scientists, technologists, designers — creating essential products from innovative tech and bio-engineered materials.
We design products for living in, for any situation and for basic needs. We create our products with smart technology and use as many sustainable & recyclable elements as possible.
We are starting a movement. Designing a better future.
about this role
We are excited to be recruiting a full-time Impact Manager specialising in Beauty and Food as part of our growing Impact team at PANGAIA.
In this role, you will directly contribute towards making a positive impact by driving PANGAIA's Environmental, Social and Governance strategy for an exciting new range of Beauty and Food products. We are looking for an enthusiastic and self-starting individual excited at the prospect of building from the ground up!
A day in the life:
Adapt PANGAIA impact strategy to new product range
Assess and monitor the Environmental and Social governance of the products and their supply chains
Environmental: GHG emissions, energy and water use, pollution control and chemical compliance, responsible procurement, packaging and waste management
Social : labour rights, human rights and access to fair wages, Equity and Inclusion
Participate in the due diligence of strategic partners
Evaluate ingredient sources, suppliers and value chain partners against PANGAIA social and environmental standards
Verify and substantiate sustainability claims, working closely with science, R&D, sourcing and communications teams
 Qualifications:
You will need to have a background in sustainability and the food and/or beauty sector, and be able to demonstrate your knowledge of the associated supply chains
A degree in a relevant subject is advantageous
5+ years' experience in a relevant field
A proven track record of driving a ESG strategy and projects
You will have a track record of managing projects with changing priority levels and be able to work to tight deadlines.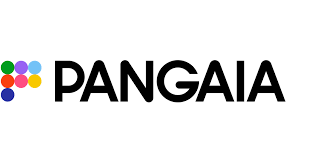 Pangaia
A materials science company bringing breakthrough innovations and patents into the world through lifestyle products.
To Apply: