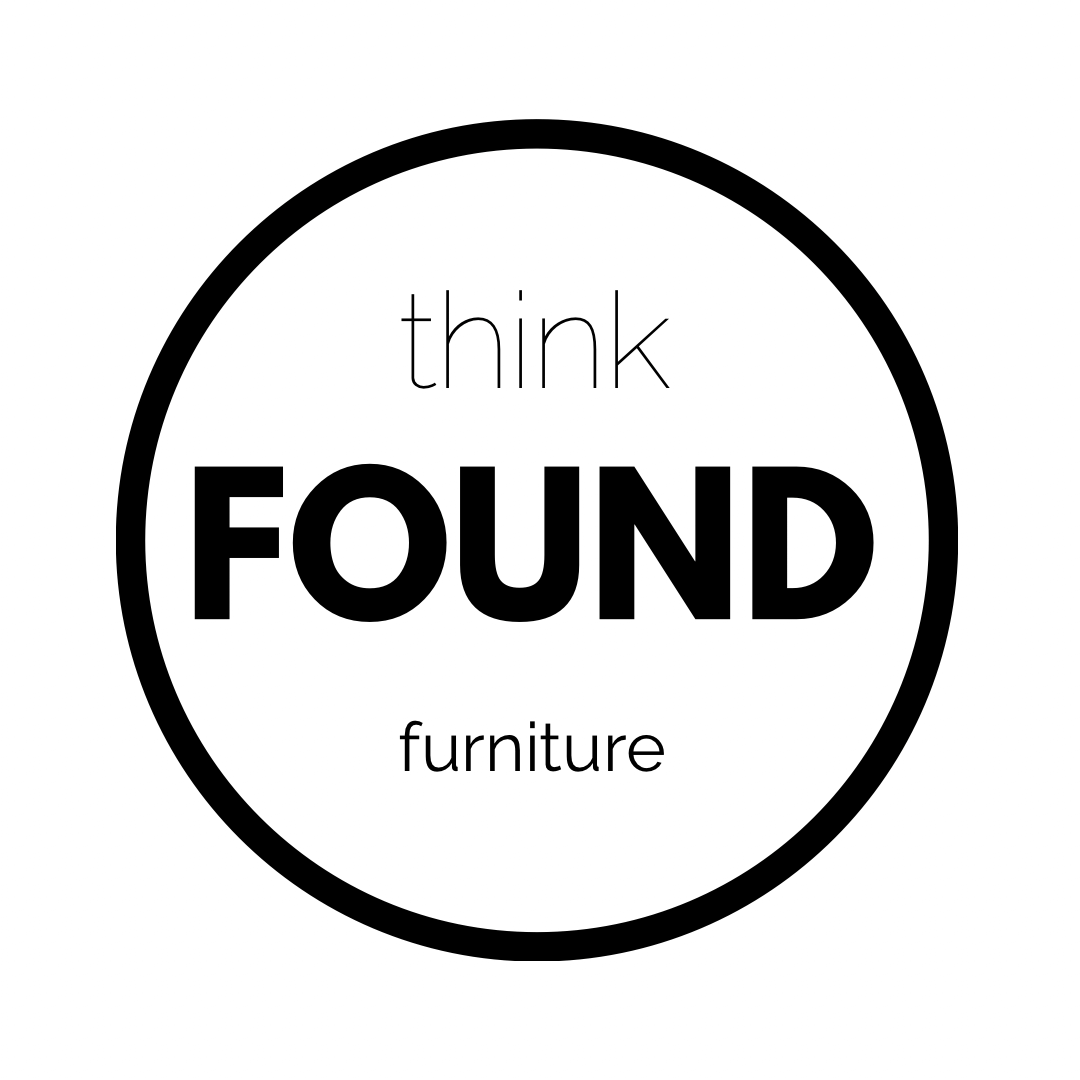 Support given:
thinkFOUND is a social enterprise based in Waltham Forest that makes furniture from waste wood while providing young people with woodworking skills and work experience. They were seeking to broaden their offer to reach new customers, while continuing to transform waste materials into beautiful items.
ReLondon awarded the enterprise a £6,000 grant from the Mayor of london's Green New Deal fund and advisory support from the ERDF-funded business transformation programme to pilot a new, unique furniture range created from London's felled trees, in partnership with Fallen & Felled. The support allowed thinkFOUND to invest in the necessary materials and refine their design and manufacturing process. Thanks to our support, thinkFOUND were able to launch their unique dining and coffee tables made from reclaimed hardwood from London's parks, saving ~80kg of hardwood from going to landfill whilst creating better training opportunities for at-risk Londoners. The first customer responses have been positive, and thinkFOUND is planning to scale up the manufacturing of this new furniture range.
What was the challenge?
Established in 2016, thinkFOUND is a social enterprise that manufactures furniture such as tables, benches, and shelves from used scaffolding boards designated as 'waste'. In doing so, they provide meaningful work experience to young at-risk Londoners, and a steppingstone into a career in the construction industry.
thinkFOUND were keen to reach a new, higher-end customer base, so they could reinvest more into their social mission. Until this point, their customers were 'grown up IKEA consumers' who typically rented or shared a flat and looked for customisable, but affordable furniture. thinkFOUND decided to broaden their offer by adding premium quality, longer lasting products that could be sold at a higher price point. This would create larger revenues to reinvest back into staff and create new training and skills development opportunities.
However, this new range couldn't be made from any wood – it needed to be in keeping with their sustainability ethos of using resources that would otherwise be wasted. That's where Fallen & Felled (previously Saunders Seasonings) comes in: a timber business giving a second life to trees felled in and around London. Beyond the unique story of the material, this provided thinkFOUND with an excellent opportunity to keep greenhouse gas emissions down by working with a local supplier. United by a common purpose to use business for good, the two pioneers decided to work together.
What was the response?
We were pleased to award thinkFOUND a grant of £6,000 from the Mayor of London's Green New Deal fund to help pilot the new hardwood products, supported throughout by ReLondon's ERDF-funded business transformation programme.
Fallen & Felled supplied three different types of local felled wood: oak, ash, and lime – each with different aesthetic and handling properties which needed to be tested. thinkFound's pilot was designed so they could learn which manufacturing processes would need to be adapted to handle hardwood which differs from softer scaffolding wood, and the time needed by trainees to create tables using unfamiliar materials.
thinkFOUND manufactured a few prototypes in time for a local winter market, where they were able to showcase these to residents. This was a great opportunity to gather information through a survey about visitors' preferences, and how much they would be willing to pay for the tables.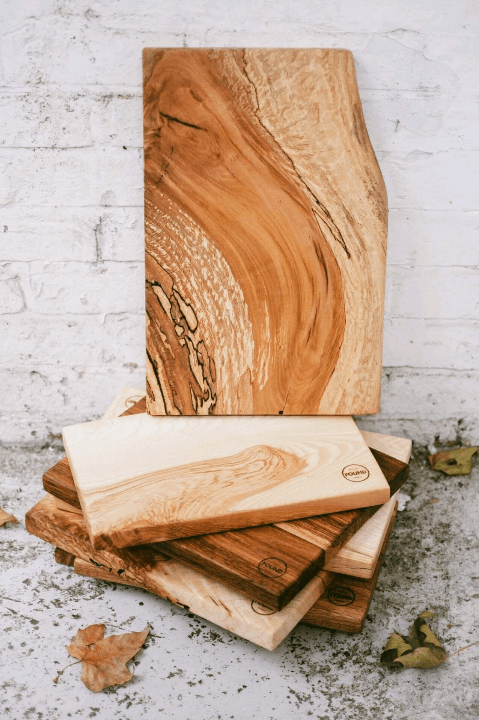 "Learning to use hardwood is special. It helps me to connect to the material in its raw state and understand the craft needed to turn it into furniture that is built to last."
Trainee
What were the outcomes?
Thanks to the grant and accompanying advisory support, thinkFOUND were able to trial a new product that brought them a new audience whilst delivering environmental benefits.
thinkFOUND has already received their first orders of the new table, which displaces anywhere from 28kg to 80kg of virgin hardwood per table (depending on type of wood and size of table). With each table purchased, customers help prevent London's felled trees from being incinerated or downcycled to mulch – a waste for such a beautiful material! These built-to-last items made from locally sourced hardwoods from Fallen & Felled, has allowed them to avoid importing timber from outside of London.
As the handling of the hardwood is more challenging than that of scaffolding wood, these new designs provide further training opportunities for the young people who gain construction-based work experience through thinkFOUND, giving them more career pathways and strengthening thinkFOUND's social impact.

Next steps
thinkFOUND is a great example of a business creating value from materials traditionally viewed as 'waste', and how these resources can be turned into beautiful, high-value products.
In the coming months, thinkFOUND will be making it easier for customers to buy their products, for example enabling direct orders from their website and running targeted social media campaigns. They also have plans to further reduce the waste associated with the manufacturing process of their hardwood tables by turning cut-offs into table frames, legs, coasters and chopping boards. This will create even more opportunities for employees to hone their skills.
thinkFOUND have products in Groundwork's new retail store called 'The Good Store' (25 South Molton Street, West End, England, W1K 5RE) where customers can view and order the new products, thereby investing in thinkFOUND's great work! If you'd like to learn more about their work, get in touch with Chris at info@thinkfound.co.uk.
ReLondon's business transformation team continues to help small-and-medium sized businesses in London adopt the circular economy through our advisory support, grant schemes, and matchmaking services. Find out more about our fully funded business support programme at our website: www.relondon.gov.uk/business.