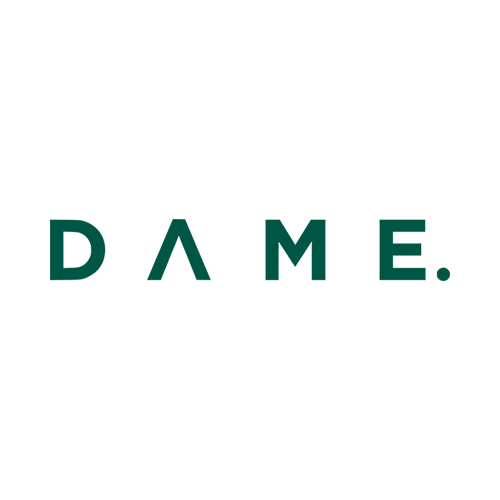 Circular Booster
Supported since 2018
Support given:
DAME is on a mission to enable consumers to make sustainable choices when they buy feminine hygiene products. When DAME met ReLondon's Business Transformation team, they were getting ready to launch their business and looking to raise investment, validate their environmental claims and become carbon neutral certified.
"ReLondon's Business Transformation team were absolutely fantastic; thanks to them we've got a very detailed look at everything from the water that goes into the fields all the way through to if we flew one of our products out to a customer in New Zealand."
Alec Mills Co-founder of DAME
About Dame
The idea for DAME's reusable tampon applicators evolved from a period subscription service of other brand's feminine hygiene products. Co-founders Celia Pool and Alec Mills were fulfilling orders for customers and quickly realised how much waste there was. "…it's not until your flat is literally a foot deep in tampon applicators that it really hits home how much plastic there is". – Alec.
The pair explored different avenues and in doing so discovered that billions of plastic tampon applicators go to landfill every year which can't be reused, recycled and don't biodegrade. Moreover, the majority of disposable menstrual products have synthetic plastics in them, and they persist in the environment, especially in the sea.
So, DAME set out on their mission to enable consumers to make sustainable choices when they buy feminine hygiene products. "Whenever a woman goes into a shop, we want them to have the choice of a sustainable product. We're so far from that, there's often no choice and our mission is to try and obliterate that." – Alec.
The result was reusable tampon applicators that are built to last a lifetime and come with a lifetime guarantee. If the applicators are damaged, customers can send them back to be replaced and DAME ensure the damaged stock is recycled. To go with their applicators, DAME also sells organic cotton tampons, which are toxin free and biodegradable. The applicator comes with a reusable travel wallet for on-the-go, and a reusable tin for storing tampons.
Manufactured in the UK, DAME have designed their products with minimal packaging and low impact materials. DAME is also a certified B Corp™, joining other businesses that meet the highest standards of social and environmental performance, transparency, and accountability.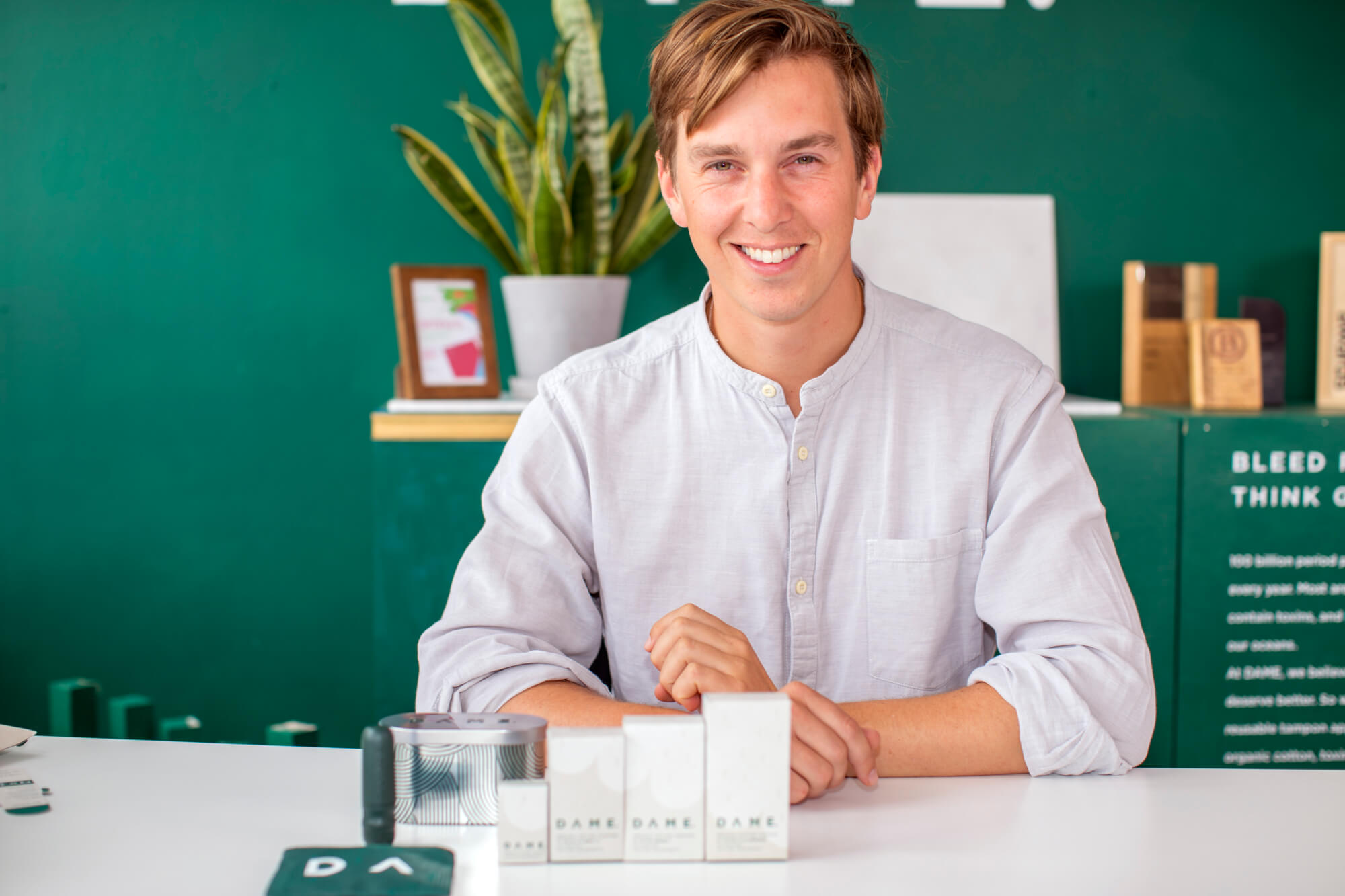 When DAME met ReLondon's Business Transformation team
Working with ReLondon's Business Transformation team led to DAME:
Acquiring an exclusive Carbon Calculator which will enable them to understand their carbon footprint, identify hot spots, take steps to reduce their greenhouse gas emissions and become carbon neutral
Identifying relevant and respected carbon sequestration programmes that could be used to offset greenhouse gas emissions
Fine tuning their approach to offsetting their environmental impacts and deepening their knowledge of sustainability credentials
Connecting with investors and sharpening their pitch deck
"We have always wanted to be carbon neutral and to be able to measure the impact of our products. It's one thing to say it's really good for the planet, but if you don't have empirical measures then you don't have any proof."
Alec
The reward:
Armed with their unique and user-friendly carbon calculator, DAME launched their product range and are using their emissions data to apply for carbon neutral verification by a third-party auditor. Once carbon neutral, they will be able to market their sustainability credentials to consumers and put strategies in place to constantly reduce their environmental impact and make informed decisions.
"We could make our reusable bags from tailor's offcuts in London, but we need to do the analysis to understand what the impact of that would be and now we have the tool to be able to do that". This can be applied to any aspect of the business and DAME is also exploring ways to consolidate their materials, sourcing and distribution channels, to cut out as much transportation as possible. Mills, "We will know what our hotspots are, and we can show as a heatmap the components of our products and talk about how we are planning on reducing them". – Alec.
By becoming carbon neutral DAME also hopes to educate people about the benefits of reducing their carbon footprint and set a higher standard to which other brands can aspire. "The world is just getting its head around the plastic crisis and then, to be hit with a carbon footprint, it's a lot for consumers to take in. Our biggest challenge is introducing our customers to the problems that exist and explaining why it's important that they start looking out for carbon neutral products". – Alec.
Having previously won a Dezeen Design Award for their tampon applicator, DAME recently won the Business Green Leaders Award for Small Business of the Year 2019. They launched in Waitrose in February this year and have also been stocked in 190 Boots stores since August. "We have a route to market with supermarkets already in place so we can potentially affect more change by selling our products in volume". Stocking products is not the only thing on the agenda. DAME have made it part of their mission to help supermarkets do right alongside other B Corps™. "We helped convince Waitrose to set up a B Corp™ aisle and B Corp™ section on their website, and we're in conversations with other supermarkets to do that as well." – Alec.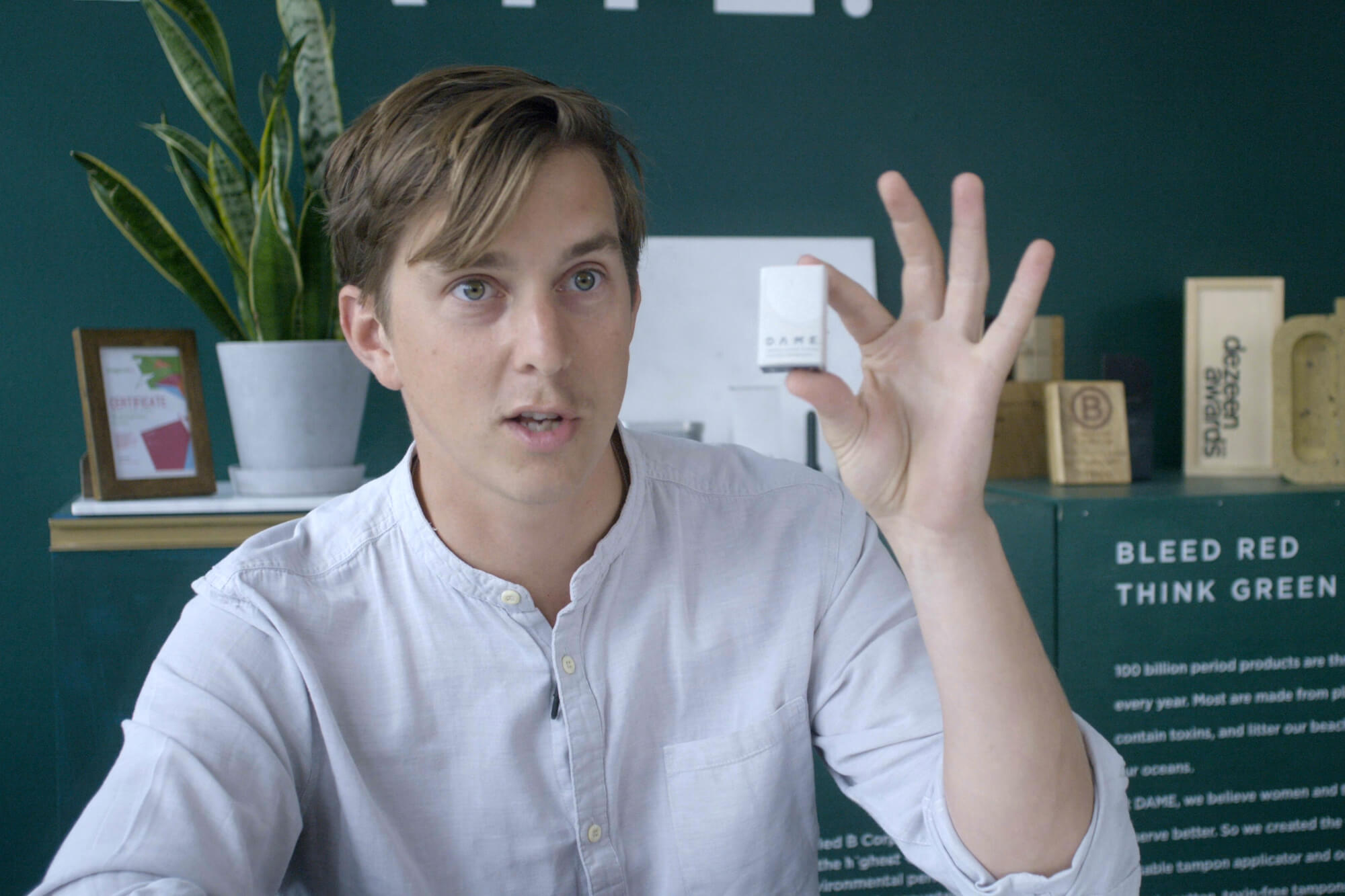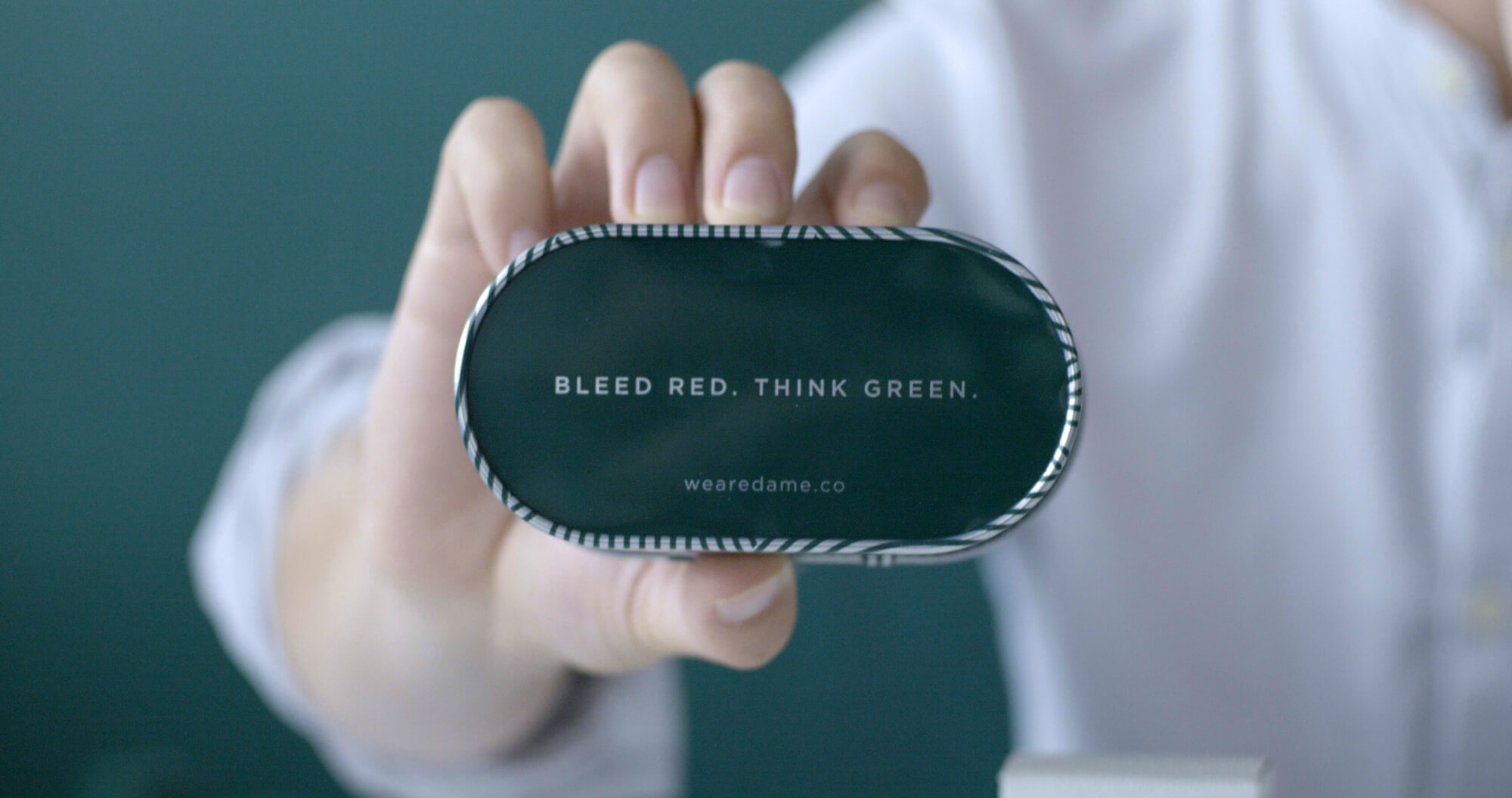 What's next?
DAME is on a mission to change the way we consume plastics and have been awarded funding through Innovate UK and Sky Ocean Ventures to develop new circular products and create circular systems that eliminate single use plastics. "There are so many problems with green washing. When a retailer says, 'we've changed all our plastic bags to paper bags', if they had actually just said 'if you bring in a bag then you get a reward system' that would be a much better system". – Alec, co-founder. We couldn't agree more, watch this space.
Find out more about DAME at www.wearedame.co