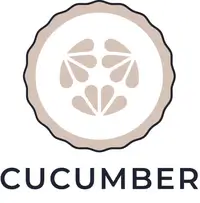 Support given:
Cucumber Clothing, a sustainable female leisure and sleepwear brand, saw an opportunity to diversify their offer and increase their customer base by adding two circular business models to their existing business, giving their customers different ways to access their products.
ReLondon awarded the business a grant of £10,000 from the Mayor of London's Green New Deal fund and support from the ERDF-funded business transformation programme to create and pilot a 'Loan-to-Own' scheme and a second-hand platform that would allow garments to be rented for a short period and, if returned, be resold as pre-loved. In the 6-month pilot, Cucumber Clothing were able to rent or sell second-hand 37 garments, helping to make sure they were used to their full potential while increasing profitability per garment by up to 13%. Media and customer interest was high and Cucumber Clothing have plans to see how this could be made to work on a larger scale taking on lessons learned during the initial roll-out.
What was the challenge?
Cucumber Clothing is a women's leisure and sleepwear brand using innovative performance fabrics that help keep women cool, dry, and stay fresh for longer regardless of activity or weather.
The brand was launched with the belief that they can help their customers consume less and live more sustainable lifestyles. As a business, this sustainable value is also at its core, for example producing all garments within a 5-mile radius of London to minimise transport emissions. Customers are typically busy women experiencing frequent changes in temperature, whether due to hormonal changes, travel to hot climates, or active commutes – Cucumber Clothing's range is designed to be versatile and durable, meaning that the same garments can be worn in more contexts, more frequently, and for longer.
Cucumber Clothing have had great traction with their garments, with high customer retention rates and repeat purchases. However, a challenge they faced was getting women to buy their clothing for the first time.
The innovative fabric used in its designs is costly therefore, garments retail at a higher price-point. This means that their products are a 'considered purchase' for most customers. In addition, the fabric's performance is core to an individuals' decision to buy, which can be challenging to convey in an online-only context without the ability to try on and feel the clothes. As a result, many individuals seem hesitant to make their first purchase without first experiencing the range's quality and benefits.
A customer acquisition strategy so reliant on word-of-mouth would make it challenging for the business to scale at the needed pace – that's why Cucumber Clothing wanted to explore ways to grow their customer base through business models that aligned with their sustainability values.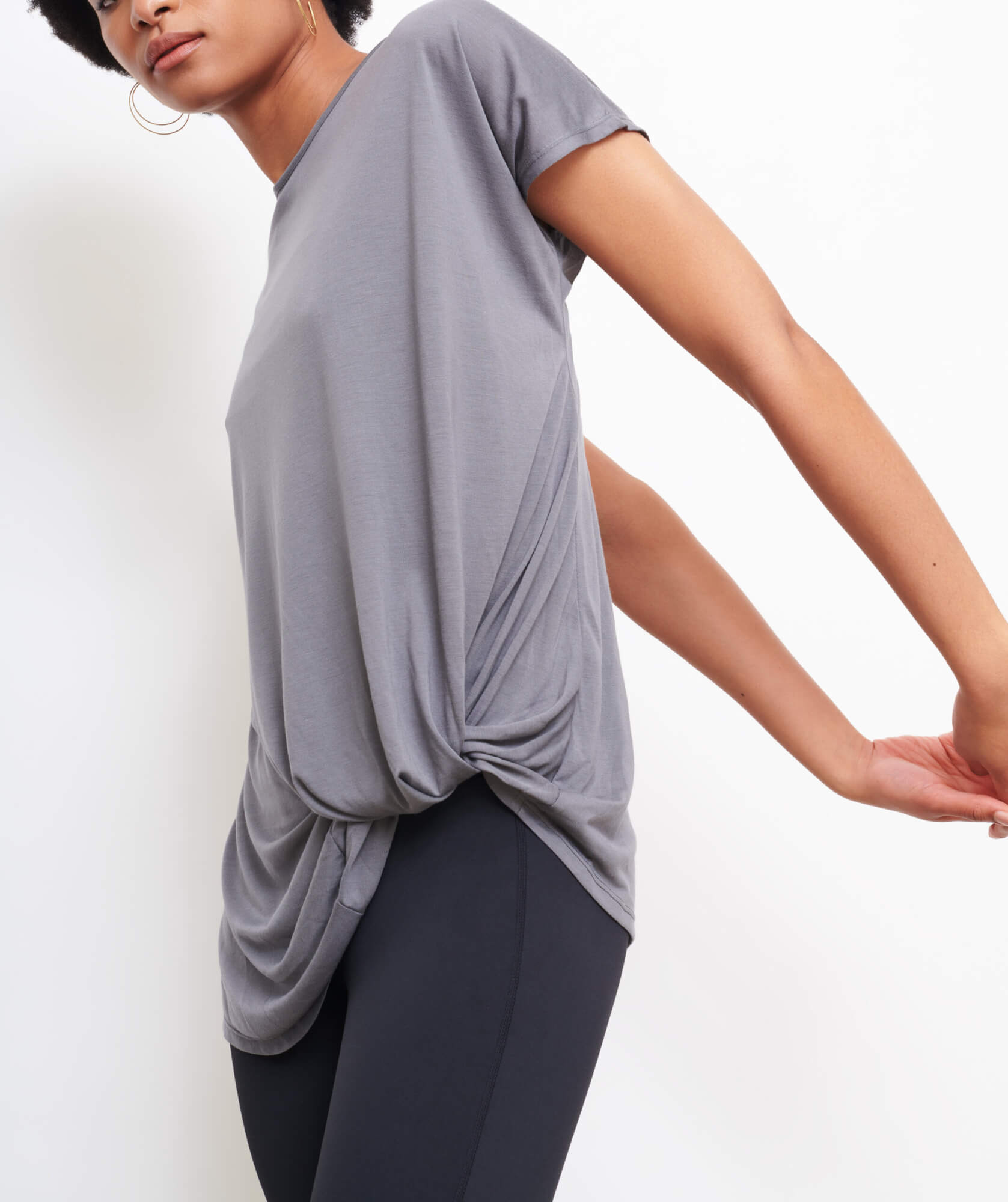 "Sustainability is a core value running through our entire company from the fabrics we choose to use, to the suppliers we work with, our five mile radius and our constant search to improve with every collection. We were keen to incorporate and embrace circularity into our company."
Eileen Willett, Co-founder, Cucumber Clothing
What was the response?
Cucumber Clothing saw an opportunity to expand their business by introducing two new ways for customers to access their products at a lower price point through circular economy initiatives.
The first was a 'Loan-to-Own' scheme where customers could rent items for a trial period to test out different styles and fabric before committing to a purchase. If returned, previously loaned garments would be sold through a second scheme, the pRELOVED section of their website at a discounted price, making them accessible to a different audience.
These dual schemes would not only help the business commercially, on the assumption that a high proportion of individuals would keep garments once tried, but it would also take the business's sustainability a step further by helping ensure customers only keep pieces they will definitely wear.
We were pleased to award Cucumber Clothing a grant of £10,000 from the Mayor of London's Green New Deal fund to test the scheme with customers and build it into their ecommerce website. They were also supported throughout by ReLondon's ERDF-funded business transformation programme.
What were the outcomes?
The Loan-to-Own offer launched at the end of the Summer 2021.Following initial feedback and research to create a seamless rental experience for their customers, a Shopify app was added to the company's website in November, allowing consumers to more easily access and pay for their new rental service. Once this was operational, Cucumber Clothing was able to introduce a pRELOVED section on their website, to sell items returned via the Loan-to-Own scheme.
In parallel, working with PR and web specialists, Cucumber Clothing embarked on a marketing campaign to help customers shift mindsets around rental and build traction for the service.

Over the 6-month pilot, Cucumber Clothing rented out or re-sold 37 garments, helping to ensure the garments were used to their full potential. The unit economics were also proven to work – an item rented for two months and then sold on the pRELOVED page was 13% more profitable than one sold outright.
The new services also led to much customer interest, which the business hopes will convert into more sales over time, recognising that consumer habits take time to change. Cucumber now offers the Loan-to- Own option across an increased range of clothes.
"I was so pleased to enjoy a luxurious piece from Cucumber Clothing for a time that I chose without feeling guilty for the planet (like I feel most of the time when I buy new clothes) and without storing it for months in my closet. I will do it again without hesitation."
Vanessa Conway, www.feelmovebewithvanessa.com/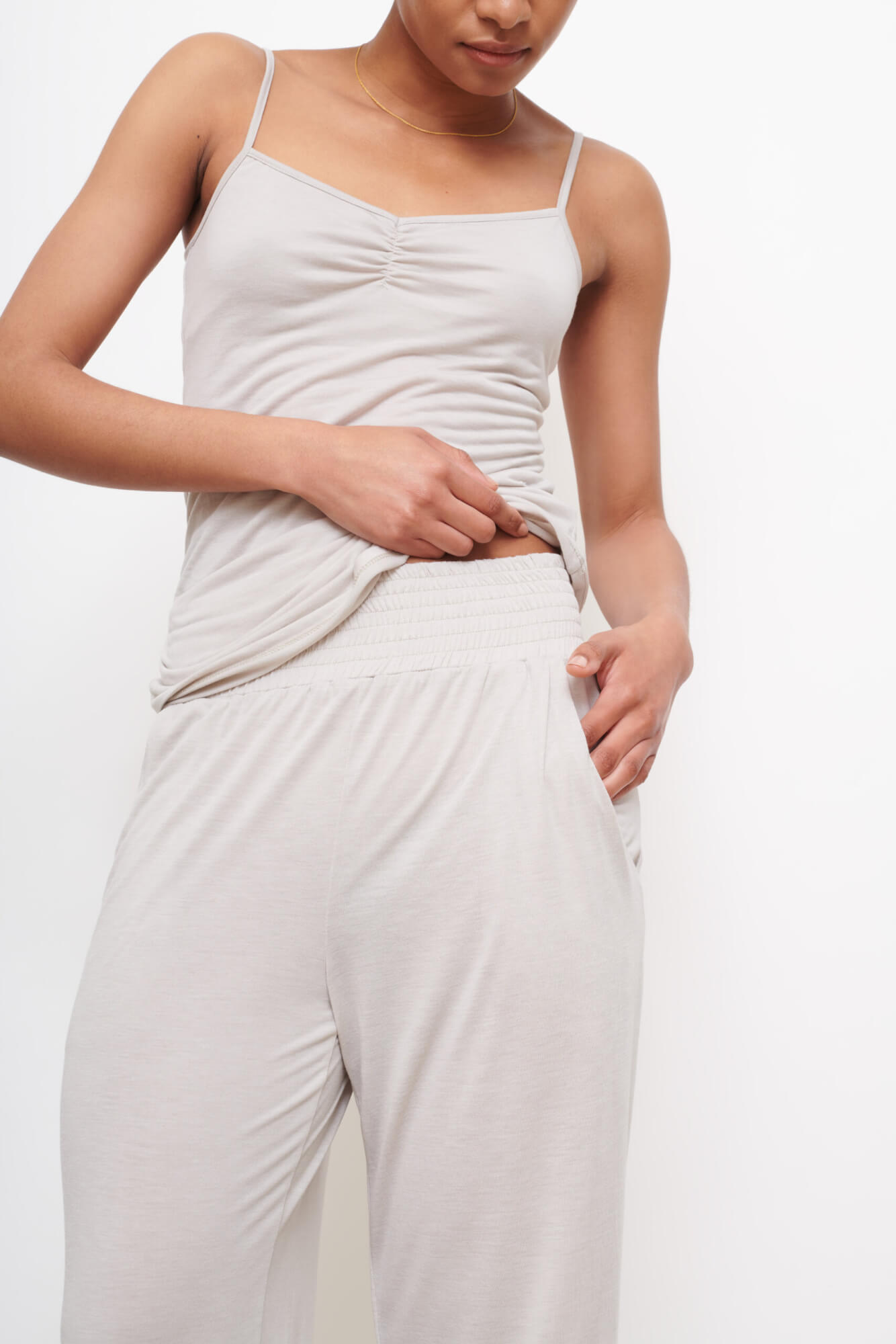 Lessons learned & next steps
Cucumber Clothing has shown that becoming a more circular business doesn't have to involve a big immediate switch overnight. Businesses can and should experiment with different models until they find one that works for their context, and not be afraid to combine approaches – for example, combining rental with resale – to achieve more successful results.
While the core of the business's sustainability comes from their choice of fabrics and durability of garments, the business has been able to incorporate circular business models to diversify and enhance their existing model and reach new audiences. Rental or purchasing pre-loved clothes may not appeal to everyone (yet!) but customers now have the option to experience it.
Critical to making a new, innovative model work is a seamless customer experience, particularly when it requires a change in behaviour. Early in the pilot, limited integration of rental into the existing buyer experience caused friction for customers which meant uptake was not as quick as hoped. Once an integrated app was found, the rate of uptake improved. The business continues to experiment with the range of garments offered on rental, including the marketing messages that will convince users to try it.
Similarly, having an awareness of your target customers and their experiences can help with choosing the right timing for launch. Cucumber Clothing had to contend with several challenges at the start of their pilot. Firstly, they launched close to Christmas, which is always a busy period, and it coincided with the end of lockdown, when customers were moving away from leisurewear as they returned to their normal lives. This meant that the soft launch uptake was lower than expected; but, conversely, it also meant that the service could be soft tested with a lower number of customers before being fully launched from April 2022.
Due to some exciting partnerships in the pipeline, Cucumber Clothing have put the Loan to Own scheme on hold as they explore how to integrate it into their growing business.
"For some of our customers, our products are a considered purchase and the ability to offer trial before purchase through our Loan-to-Own rental means that a much wider audience can try our collections while experimenting for what will many be their first experience in the rental/second-hand circular markets. Our mantra is, 'research deeply, test thoroughly, then just do it!' This opportunitny to create a circular pilot with a generous grant from ReLondon and the Mayor of London allowed us to put our mantra to the test! "
Eileen Willett, Co-founder, Cucumber Clothing