Learning
Sharing surplus food to save the planet
14/10/19
One-third of the food produced around the world is thrown away. If food waste were a country, it would be the planet's third-largest emitter of greenhouse gases behind only the US and China (UN FAO).
As the world develops, so does the need to manage our resources in a more sustainable manner. When over a quarter of the world's agricultural land is used to produce food that doesn't even get eaten, it's clear that we can do a whole lot better (UN FAO).
But it's not all bad news. Advances in technology have paved the way for social innovators to open up creative solutions that tackle food waste and reduce the negative effect it has on climate change. A revolution is afoot – and it's an exciting time to get involved.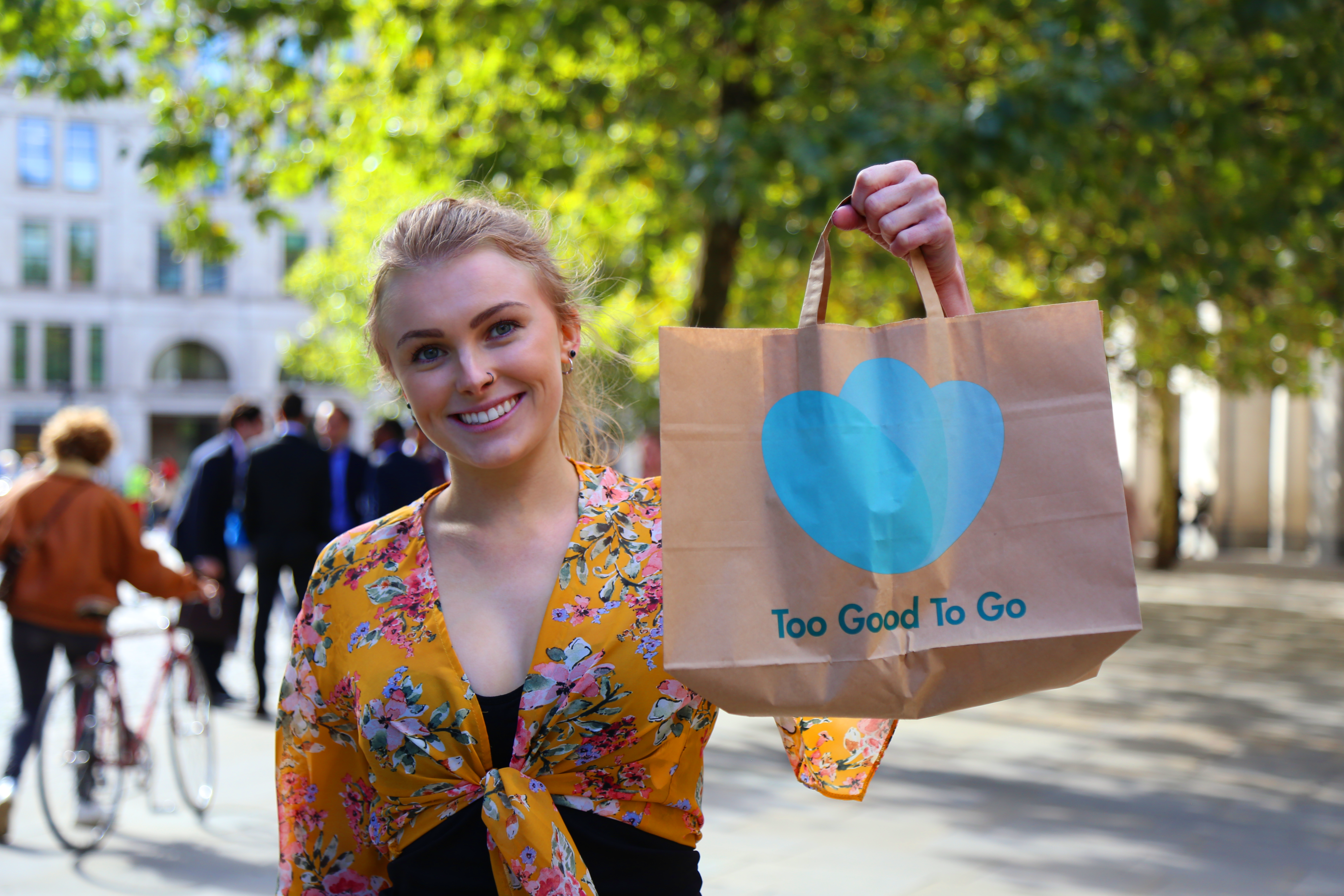 Too Good To Go has emerged as one of the world's largest platforms for fighting food waste. The Too Good To Go app connects businesses such as restaurants, supermarkets, bakeries and cafes with unsold food with customers who collect it for a reduced price at the end of their service. Customers simply place an order via the Too Good To Go mobile app, collect just before the store's closing time and enjoy their food on-the-go. And it tastes that little bit better when they know they're doing their bit to help protect our planet.
The result is win-win-win: stores can make money on unsold stock they would otherwise throw away and attract new customers; users can enjoy great meals at a fraction of their usual price whilst trying out new places; and most importantly, the environment wins as a result of the reduction in food waste. Each meal saved avoids over one kilogramme of carbon dioxide emissions, meaning the scope for doing good is potentially massive (Australian Department of Environment).
After launching in the UK in Brighton and Leeds in June 2016, Too Good To Go hit the London food scene a little over a year ago. Since then we've had a startling impact, rescuing over 100,000 meals from heading to landfill in the UK alone and also gaining momentum in Europe, building operations in Denmark, Norway, France and Germany. In total, we've diverted a combined 1.3 million meals from waste – and this is only the beginning.
We're striving to create a fairer, more sustainable world that looks after its planet's resources in a more progressive, forward-thinking way. Even though on the face of it, Too Good To Go might just seem like an opportunity to grab some reduced-price grub at the end of the day, we want our app to serve a much greater purpose than that. Our overarching vision is to achieve a world where food produced is food consumed, and whilst we're barely scratching the top of the surface at the moment, we're certainly moving in the right direction. We hope you can join us for the ride.
Too Good To Go is available to download for free now on Android and iOS. There are over 600 UK stores to choose from, with roughly half of these being in London and the surrounding areas. The maximum price of a meal is £3.80, giving you a more affordable, more sustainable and in most cases a healthier alternative than a typical meal deal. Give it a try today!