Learning
Linking the big and small circles…
14/08/17
by Emma Ryan, Business Advisor
The circular economy is fast moving to the top of the sustainability agenda for major corporates. Global giants such as Apple, BASF, ebay, Coca-cola and Walmart are all members of the Ellen MacArthur Foundation CE 100; and the circular economy is now firmly on the agenda at the annual World Economic Forum in Davos.
At the same time, SMEs and start-ups around the world are looking to disrupt the market and change how we think about consumption and interact with goods and services. The recent Circular Design Challenge to eliminate plastic waste showcases just some of the exciting innovations out there – with over 100 exciting ideas, prototypes and business models.
So, we have a situation where corporates are committing to more circular business operations, and SMEs are developing circular innovations. The corporates want new ways to innovate and become leaders in their field; the SMEs want to supply the corporates in order to scale their business and establish their reputation.
Yet experience shows, from my past life working with big business, to my current incarnation supporting SMEs, that there is a disconnect here. The corporates can struggle to filter through the millions of suppliers to identify the real game changers, and the SMEs struggle to develop a dialogue with the corporates and get their business models in front of the decision makers.
But this isn't just about helping the corporates hit their targets, or SMEs grow their business. There is real potential to scale impact through collaboration, to disrupt the market and change the system. Just look at what companies like Spotify and AirBnB (once start-up SMEs themselves) have done to revolutionise their industries.
There is also potential for mutual learning and development. I recently visited Library of Things – they lend out tools and electronic products multiple times, they are close to the products and know which elements tend to break regularly. Through opening a dialogue with the corporates whose products they lend, a feedback loop could be established to improve the durability and quality of the products. While OLIO, the food-sharing app, piloted its Food Waste Hero programme at a Sainsburys store, while led to the programme developing and expanding across the country and to other retailers.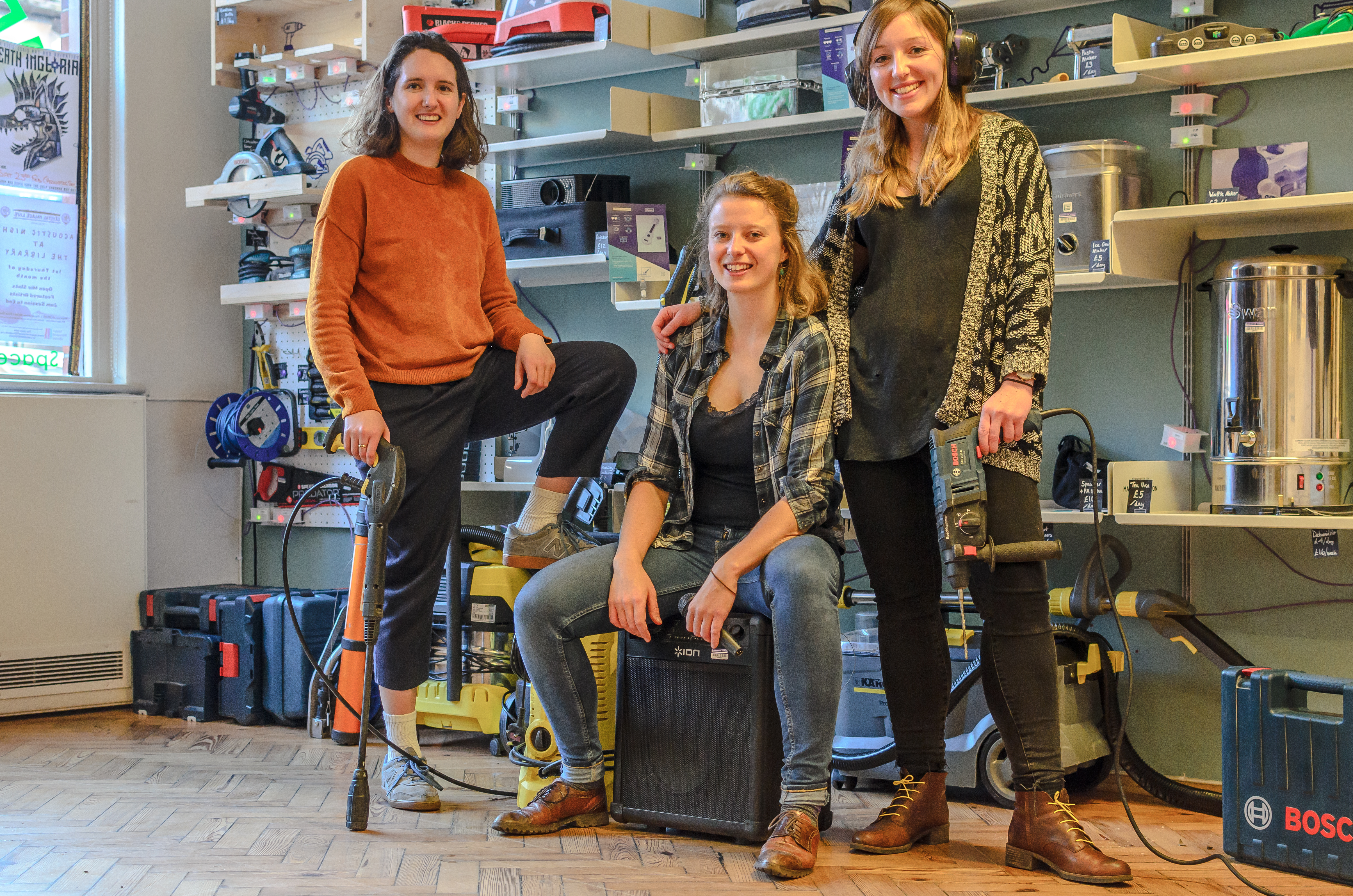 Library of Things lend everyday items to people within the community
Other SMEs, such as ZigZag (which helps major retailers refurbish, redistribute and resell returned stock) are working with corporates to help them streamline and improve their internal operations and reduce waste at its source.
I have come across some great examples of corporates and SMEs working together to create exciting circular products and services. For example B&Q worked with Scott Pallets to create a revolutionary new pallet reuse scheme which eliminates single use wood pallets; or M&S who source grape bi-products from Chapel Down, one of its UK wine suppliers, as an ingredient for its natural skincare range.
There is still so much potential for greater collaboration, dialogue and innovation between corporates and SMEs; particularly here in London where we have a thriving SME and start-up community, along with a number of major global corporates and CE100 members.
ReLondon's Business Transformation, along with our colleagues in the Circular London team, hope to facilitate this collaboration. To operate as a broker or middle-man, opening lines of communication between corporates and SMEs, and opening London as a showcase city for circular economy innovation and collaboration.
And we'd like all of you to be involved…If you would like to join the programme, read about our services here.