Closed | Full time, London
Business Development Manager
Posted: 20/04/21 | Deadline: 05/05/21
From Entocycle:
Entocycle are looking for an entrepreneurial Business Development Manager to join our growing team and lead the commercialisation of our sustainable insect-based products as we build the UK's first industrial scale insect factory.
Salary: Competitive
Contract: Full-time employment
Location: London Bridge with opportunity to work part-time from home
Holiday Allowance: 36 days per annum inc. bank holidays
Anticipated start date: ASAP
About Entocycle
We are the UK's leading insect biotech company. Our mission is to sustainably feed the world with the power of insects. Here Silicon Valley technology meets the black soldier fly as we produce sustainable insect-based animal feed ingredients, and eventually also human food ingredients.
The Role
We're looking for a strategic and entrepreneurial business development manager to drive the commercialisation of our insect products. This is an exciting opportunity to use your business skills to have a positive impact on the planet! As a key member of our commercial team, you will be responsible for defining and implementing the go-to-market strategy for our products from the UK's first industrial scale insect factory, which will start producing in late 2022. Until then, you will leverage our pilot facility in London to engage customers and run trials. Our new factory will produce whole larvae for animal and pet food markets in the first stage and will evolve towards insect protein meal, oil and other innovative insect-derived products in the second stage. While we currently expect that our customers will mainly be animal/pet food producer companies (B2B), we will also assess the opportunity to sell directly to end-users (B2C). We want someone capable of defining strategies and leading business development initiatives but who isn't afraid to get involved with the day to day execution of projects.
Main Duties & Responsibilities
Develop existing and identify new market opportunities for insect products
Define and implement go-to-market strategies
Assist the commercial team with investment and financial decisions to benefit the company
Contribute to other commercial work streams as required (e.g. waste recycling and sustainable feedstock opportunities)
Identify, build and manage a pipeline of high-quality opportunities
Raise the company profile by attending trade events, conferences, seminars, etc.
Own the full sales cycle from first contact through close of sales contract
Develop and maintain strong relationships with customers and commercial partners
Maintain awareness of target market trends and competitors' activities
Plan and prepare presentations and written reports
Stay on top of regulatory changes applicable to producing/selling insect products (UK, EU, US)
Travel requirement (post pandemic) – travel in the UK, Europe and further afield to meet with potential customers and represent the company
Team management responsibilities as we grow the team in the future
Desired Skills & Experience:
Successfully defined and implemented go-to-market strategies
Experience with different sales techniques and approaches, combined with expert communication skills and analytical abilities
Proven ability to build, maintain, and grow client relationships and extensive experience interacting with senior executives and account managers in both professional and social settings
Experience in a similar fast-paced business development role involving novel food products or food ingredients, ideally in the animal feed ingredients or pet food space
Passion for and work experience in providing sustainable products which are good for the earth, humans and our animals and pets
Primarily B2B experience, but B2C new product development and/or ongoing sales would be a plus
Solid understanding of business drivers
Experience in a startup or high-growth environment with proven agility, speed, and ability to handle ambiguity
Ability to motivate, lead, problem solve and influence
7 years relevant experience.
Feel free to apply even if you do not meet every requirement in this posting.
What we stand for
Our team is made up of a diverse group of people who are experts in their field. They care about our mission and directly contribute to shaping our fast-growing organisation. We want to attract and employ the best people from the widest talent pool, reflecting the diverse society we work in. We will support you throughout the recruitment process with any reasonable adjustments required in accordance with the Equality Act. Please contact the Recruitment Team if you require support.
We are proud of the working environment and culture we have built which can be summarised as follows:
We care: about the planet, our people and our customers
We are brave: bold and courageous, always
We are hungry, foolish and humble
We commit to excellence and expect that from each other
We have the freedom to make decisions: acting in the company's best interest
Applications
Applicants should include a covering letter which includes examples of your relevant skills and experience, your CV, and the names and e-mail addresses of two referees.
Applicants must have the right to work in the UK. Applications must be received by 5 May 2021.
Benefits:
Casual dress
Company events
Work from home
Schedule:
COVID-19 considerations:
We are currently working from home as much as possible to protect the team from COVID-19. Where site visits are absolutely necessary, we have a comprehensive policy in place to ensure all staff have appropriate PPE and follow safe working practices.
Work remotely:
Temporarily due to COVID-19
COVID-19 precaution(s):
Remote interview process
Social distancing guidelines in place
Virtual meetings
Sanitisation, disinfection or cleaning procedures in place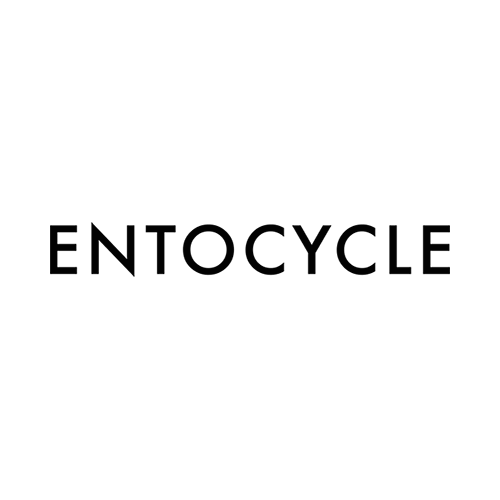 Entocycle
Entocycle's automated insect farm produces environmentally friendly insect protein to feed farmed animals.
To Apply:
Visit: https://indeedhi.re/3xbWSWz