Closed | Part time, London
Community Activator (Kentish Town)
Posted: 25/03/21 | Deadline: 06/04/21
Library of Things is coming to Kentish Town! We're looking for an energetic, self-reliant Community Activator to work with our brilliant Marketing & Events team and local partners to get local people to borrow items like drills, sound systems & sewing machines – rather than buy them. This is ideal for someone self-employed and is not a PAYE contract. We expect this to take up to 12h/week.
The role
Promote Library of Things:
Recruit local people to borrow from Kentish Town Library of Things through dynamic and vibrant community marketing.
Use social media & local forums to spread the word about Kentish Town Library of Things catalogue and activities
Have a strong off-line outreach strategy in the neighbourhood eg. through posters, flyers, local events etc
Over time, co-create a strong community marketing strategy with other team members
Connect Kentish Town Library of Things to community networks by building relationships with local groups and working with them to make sure a diverse audience of people find out about borrowing
Be available as a Library of Things point of contact both in the Kentish Town area and with the LoT team:
Regularly check-in with our partners to share any successes & challenges
Join a weekly supervision call with Community Facilitator & Marketing Leads – including ongoing training
Join regular socials and peer-learning with Community Activator peers
Keep in touch with LoT team through slack and other forums
Potential additional work
Depending on funding availability and COVID-19 safety requirements, the Community Activator may organise and promote local skill-sharing events eg. repair parties, mending meetups etc.
Requirements
Essential:
Lives, works, or is well connected to Kentish Town
Is at ease using social media (Facebook, Instagram, Twitter)
Able to work independently
Comfortable with the idea of community marketing and outreach
Excited by the Library of Things concept
Is enterprising and able to work to a budget
Has strong verbal and written communication skills
Is happy talking to just about anyone
Is good at listening and open to feedback
Desirable:
Has experience of working with marginalised communities
Has done community engagement work before
Library of Things is an equal opportunity employer. We aim at all times to recruit the person who is most suited to the job and welcome applications from people of all backgrounds – men, women and non-binary, people of all ages, sexual orientations, nationalities, religions and beliefs. However, we particularly encourage applications from disabled and racially marginalised candidates, as these groups are underrepresented in the sustainable development sector.
Benefits
Remuneration: £14/hour
Hours: 12h/week. The role may include some weekend and evening hours.
Location: Around 262-266 Kentish Town Rd, Kentish Town NW5 2AA and remote.
Duration: Monthly rolling contract (up to a maximum of 24 months)
Eligibility: Applicants must have the legal right to work in the UK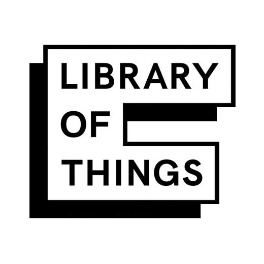 Library of Things
Library of Things is on a mission to make borrowing better than buying.
To Apply:
Visit: https://bit.ly/2NRHflk